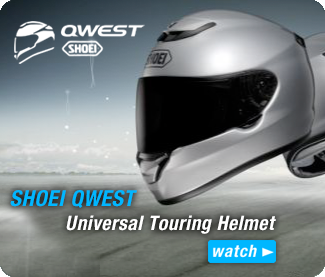 Touring in a new dimension

The brand new QWEST has everything you can expect from a SHOEI, with more than 50 years experience in manufacturing motorcycle helmets and as an inventor of leading edge technology to the industry.
Unrivalled comfort, perfect fit plus the highest quality build construction and SHOEI´s legendary attention to detail.

With an overall weight of only 1400g (+/- 50) at size M and a noise level lower than RAID II by maximum 2.2 db* the QWEST is your perfect companion for every day ride and the grand tour as well.
*Noise level varies depending upon type of motorcycle, riding position, etc.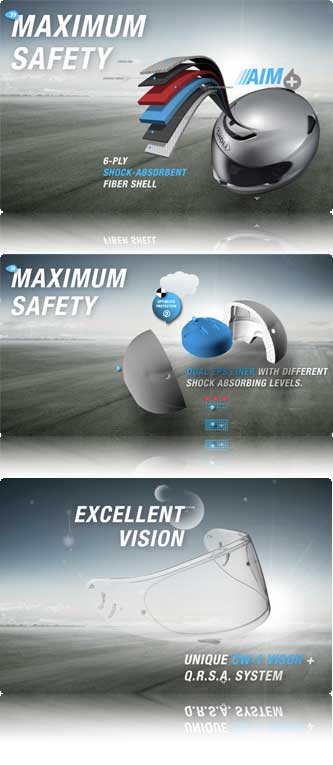 SAFETY

Shell in AIM +
Organic fibreglass, multi-composite and high performance organic fibre in various layers for a shock-absorbant shell with opti- mum rigidity.

EPS liner system with two densities
Optimised protection through EPS elements with different shock-absorbing levels.

Mist-retardant CW-1 pinlock visor
With safety locking mechanism and dual resistance visor seal, fast and simple ex- change.

Double-D ring
Easy to use and always perfectly adjusted.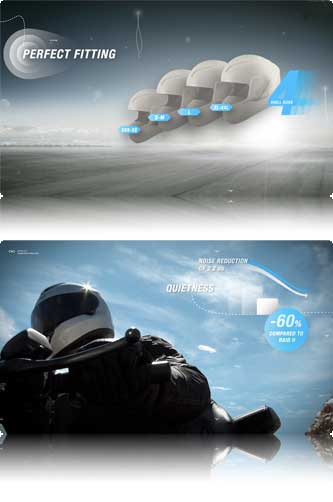 COMFORT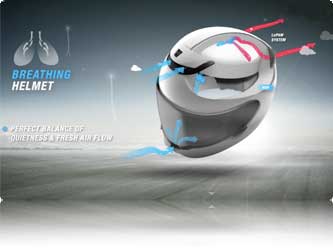 VENTILATION
Multiple venting and extraction
For optimum ventilation.

Inlet vents on the upper head and chin
For fresh air supply.

2 Outlet vents on the back of the helmet
To exhaust the used warm air.