Paint job
J•O Helmets - custom painted
We've sent four J•O helmets to some of the best painters of the custom-scene to have their own idea of designing this great helmet. No special rules by SHOEI - just be creative. Now you can see the outcome and enjoy their work. Great job, ladies and gentlemen!
Text and Photos: Wolfgang Brandt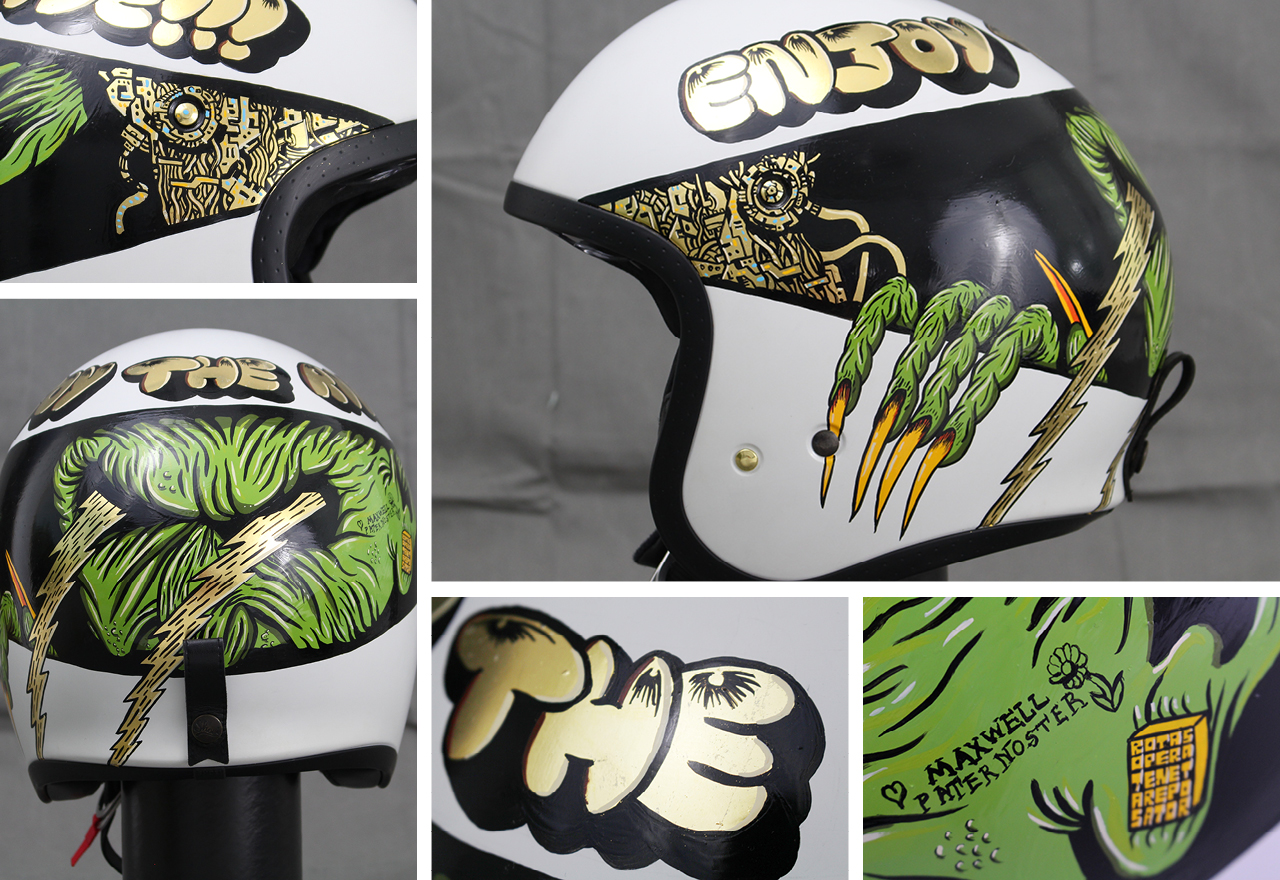 Maxwell Paternoster
He's well known and got his own very unique style. Out of Britain this artist does a lot of stuff - sometimes kind of crazy but very genious as we think. Just check Maxwell's accounts below and you know what we mean. He's got many ideas and the main element of this J•O is for sure the big and kind of three dimensional monsterhead on the rear.
Web: http://datanoster.tumblr.com, https://www.instagram.com/datanoster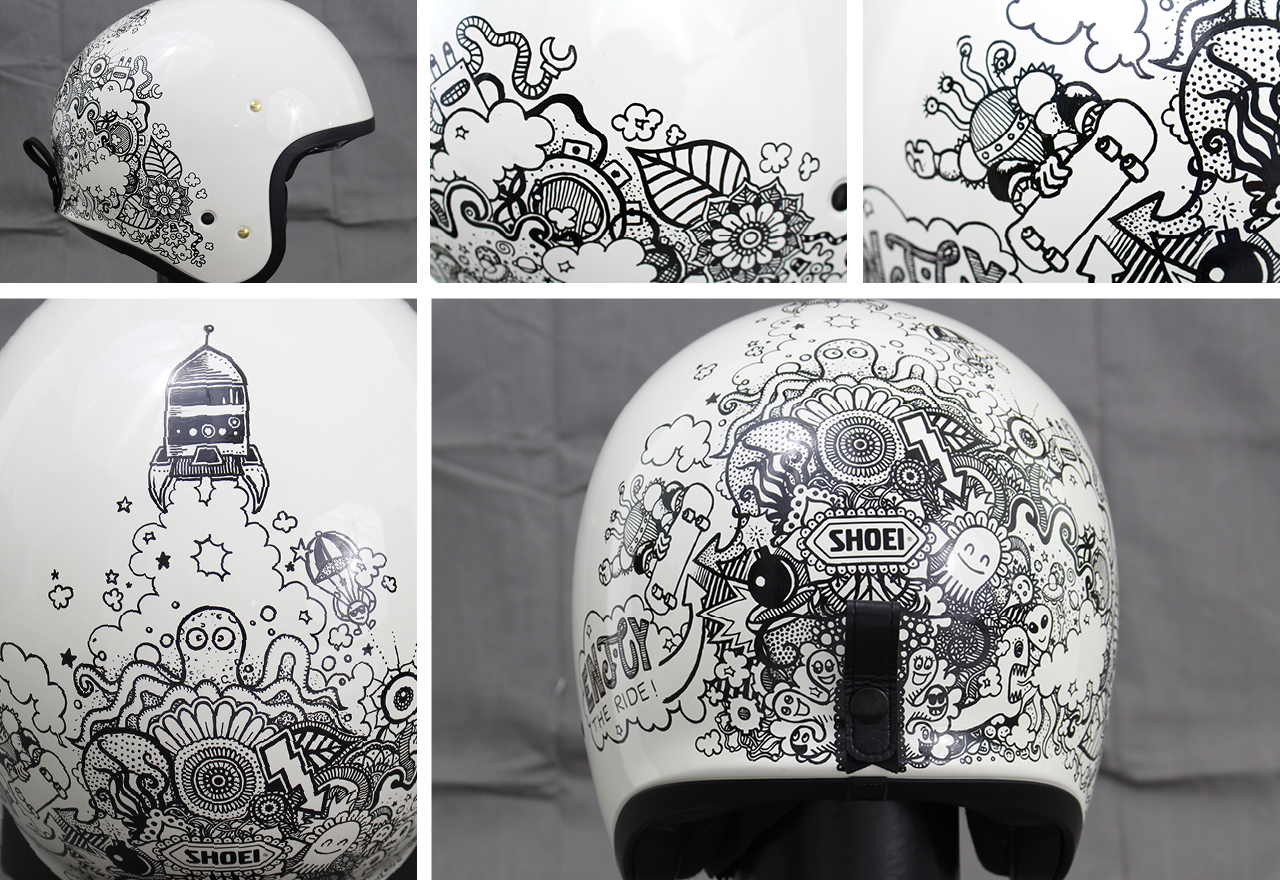 Jules Artwork
Jule is just 20 years young, but her doodling design for our white and glossy J•O is amazing - so many details to detect! She used a regular black and thin "Edding" pen for it and we're sure, that she'll make many more great helmet designs! Next to helmets she loves to make any kind of artwork and want to start a media designer career.
Web: https://www.facebook.com/julesartwork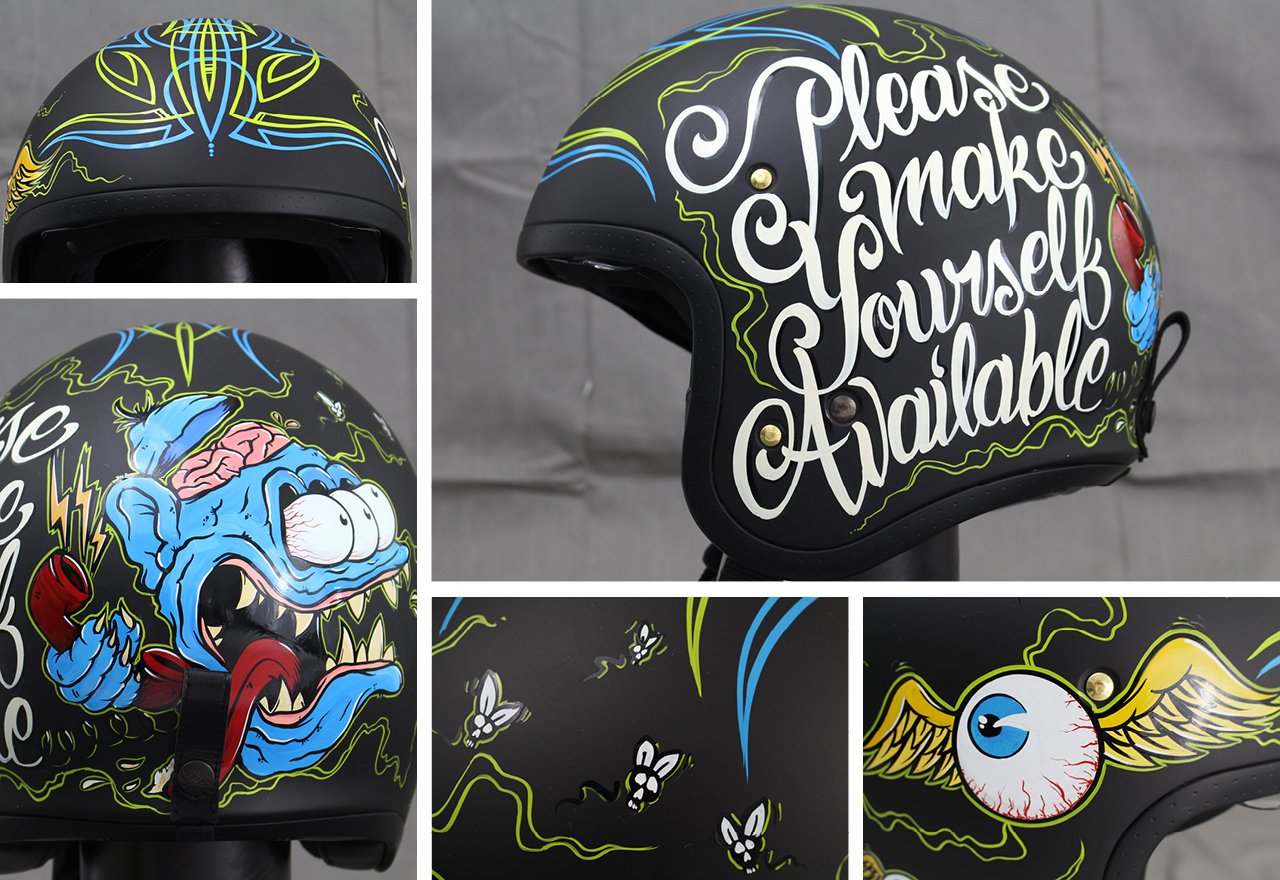 Chiko's Pinstriping
This one of the leading artist of the german custom scene. Chiko's Pinstriping is designing helmets as well as other stuff like bikes, cars andy many many others things. The man behind is Christian Rupcic from Pforzheim in Germany. He's well known especially for his great lettering skills, as you can see on this SHOEI J•O helmet too. But also his classical Von Dutch inspired artwork and pinstriping is really great!
Web: http://chikospinstriping.com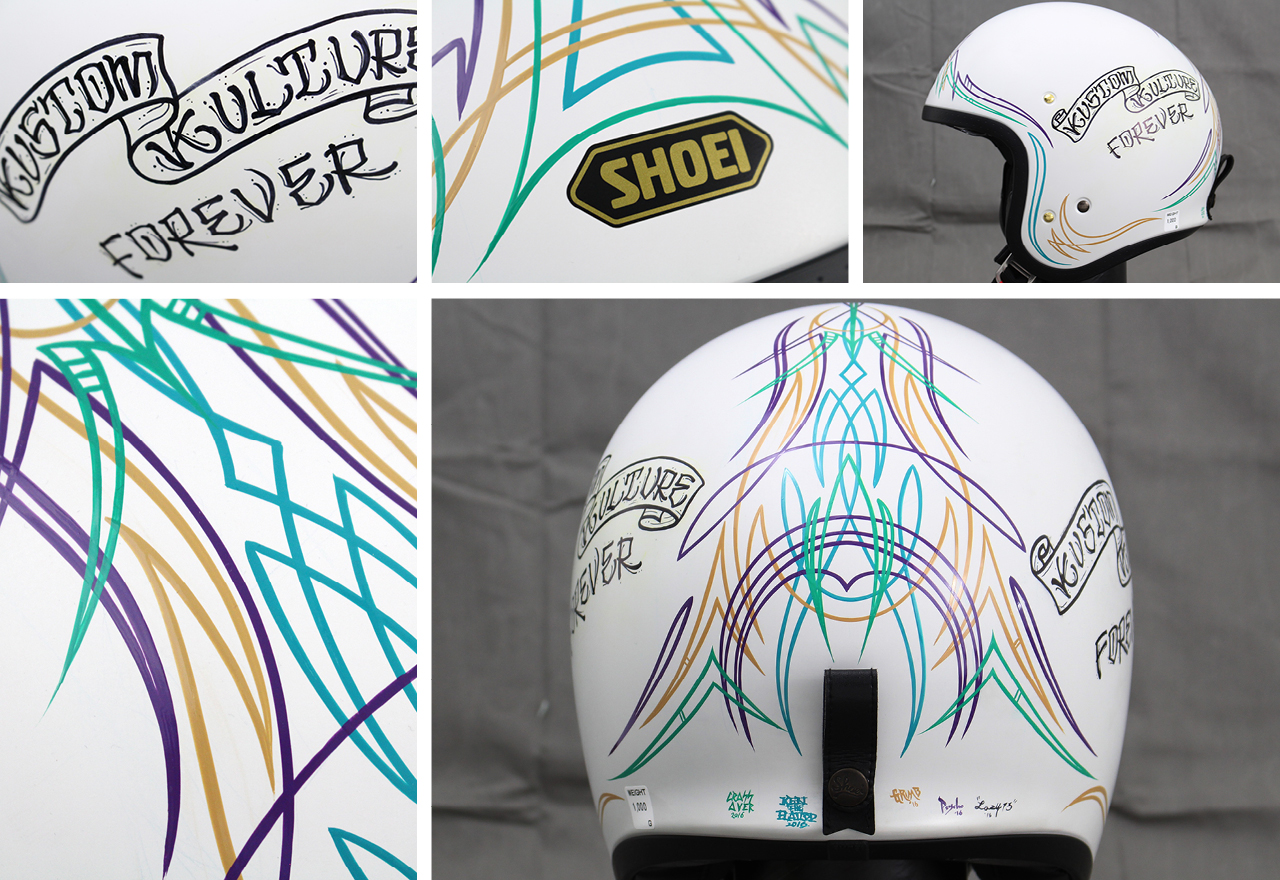 Japanese Pinstriper (together)
We were able to meet five japanese artist sat the Kustom Kulture Festival in Herten (Germany) and asked them to do a classic painting on the matte white J•O - alltogether! So everyone used his own color and the very next day we already had the helmet back. See the great pinstriping result of this task and learn more about them, if you like.
Web: http://www.kentheflattop.com (Ken the Flattop), http://grimb137.seesaa.net (Grimb), http://psycho32.exblog.jp (Psycho), Cross Over, Lazy13