Interview Jeremy Seewer
Teutschenthal, May 7th 2016
The 21 year old swiss SUZUKI Factory MX2 rider has a great year so far and currently lays in a strong second place of the FIM Motocross World Championship behind KTM's Jeffrey Herlings. So Seewer is "best of the rest" after 7 of 18 races and while Jeffrey is hunting for records, Jeremy is always behind and keeps patient … waiting for his chance …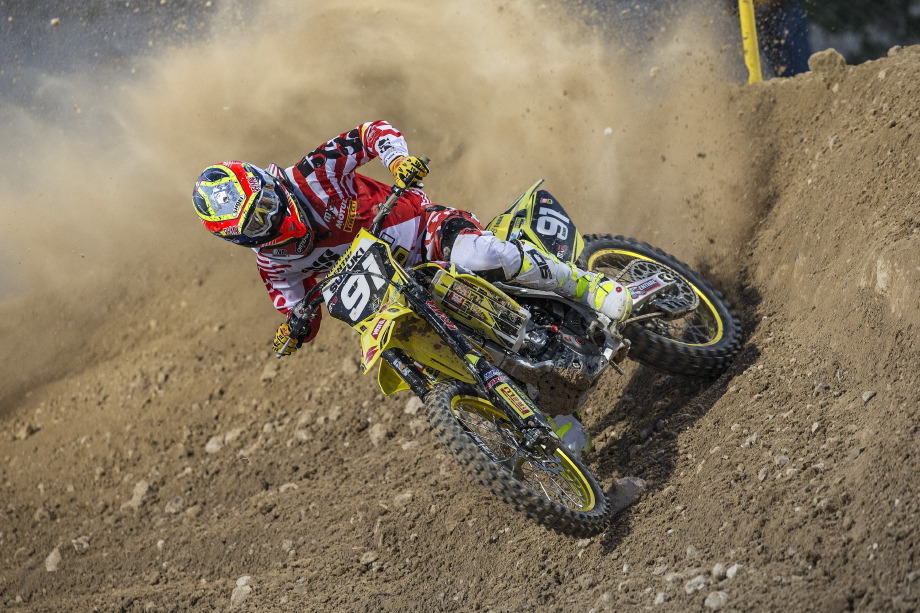 Hi Jeremy! Are you surprised about your 2016 season?
Well … kind of, yes. You always work hard to reach your goals and mine was to be one of the top guys this year. But you never know if it really goes this way. Now I don't take it as guaranteed just because it was my goal at the beginning. To be honest, I'm surprised but try to stay normal and keep my goal in mind.
How would you describe your season so far?
Overall I'm very constant this year. On all grounds, all tracks and on all continents. Thats a good thing for sure!
What are you strong points and weaknesses?
I'm really strong in my head and ride very safely. I don't take any risks. On the other hand I maybe could be a little more aggressive!
And your bike? Do you feel that it's competitive enough this year?
A bike newer is really perfect, there's always something to improve - suspension and those things. But that's normal and you have to make the best out of it. At the moment I'm really happy with the bike. We made a big step with the engine this year - the thing really rocks this season!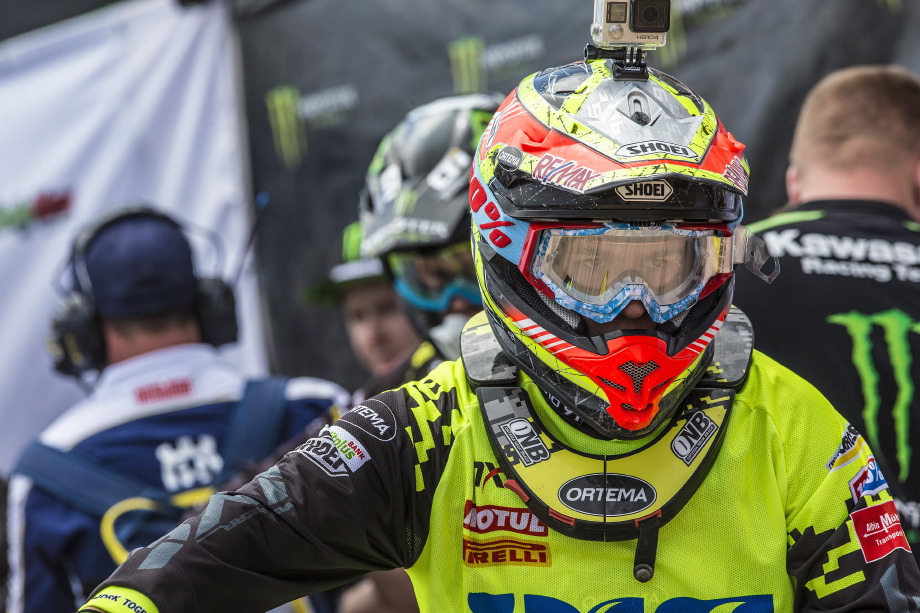 How long will you stay in MX2?
Next year again, then I've to move up due to the current age limit. So my plan is to be very up front next year!
Did Stefan Everts (SUZUKI Factory MX1) already talk to you?
Yes, we're negotiating right now. My current SUZUKI contract for MX2 ends this year, but we want to continue for two more years. The first one for MX2 and the second year for MX1.
Are you kind of angry that Herlings still rides in MX2?
It doesn't make me angry. I just try to do my best and furthermore I can't decide who rides or not. But yes, if he'd would be away, the point standings in the would look quite cool at the moment!
So it crosses your mind sometimes?
Well … not really.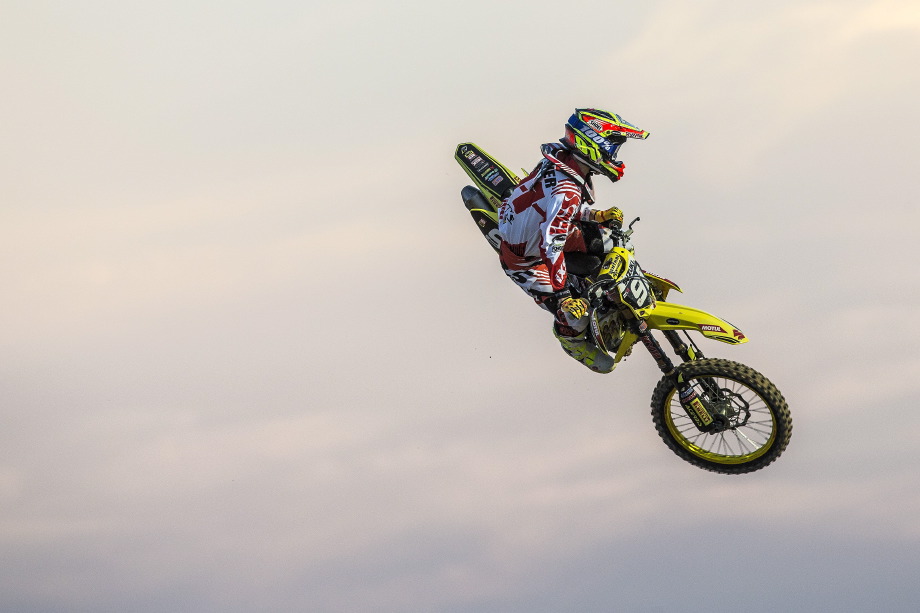 Do you learn something at watching him ride?
Yeah, where he's fast and why. But as said; I never forget to look on me first.
Do you more like to ride sand or hartpack?
Both. But medium dirt is the optimum. I don't like too extreme conditions like too deep sand or real hartpack - but I feel okay everywhere now.
Roll- or Tear-off?
Tear-offs! At rain or very much water on the track you've to use the roll-off system, but as soon as possible I use tear-offs, the deliver a much larger view.
We know that you ride a SHOEI helmet for quite some time now.
Yes, kind of forever, I guess. I think I started to wear one since I'm twelve years old.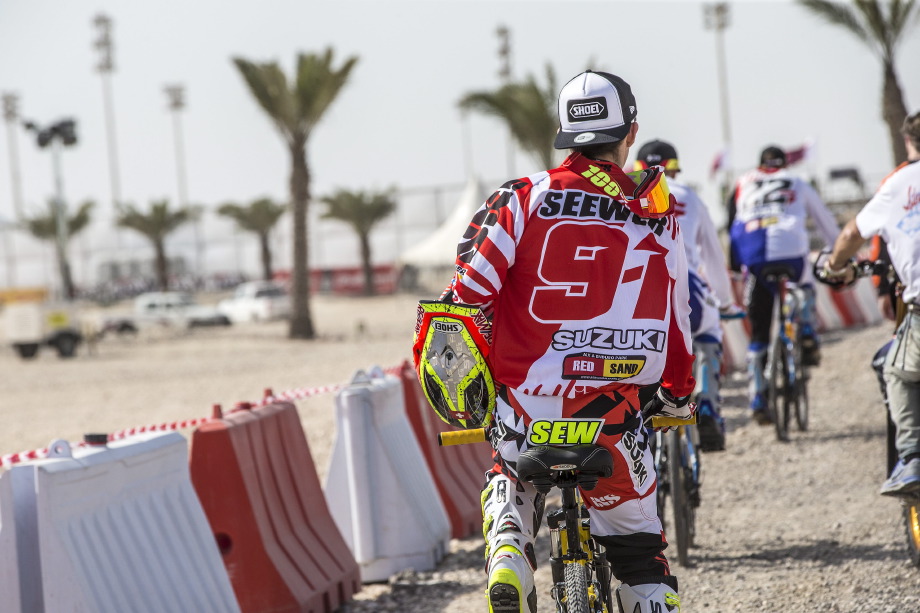 And why?
Because it's the best helmet - period! (laughs). When you wear a SHOEI, you just don't want to give him back again. The quality is unbelievably good, the fit, not to light or heavy and looks just cool! For me the VFX-W is far ahead of the competition. When you take out and just hold the interieur you already feel the difference. Other brands instead just feel cheap.
What is most important at a helmet for you?
Perfect fit and a great safety. For sure the design must be good too, but it's not the most important.
Do you have special adjustments, so the helmet perfectly fits for you?
No, I just take the small size and go for it!
How about the painting - do you've special thoughts and wishes?
I think about the look of it, but at the end i'm not the guy who really needs anything special. It has to look cool with bright colors and just not look like standard.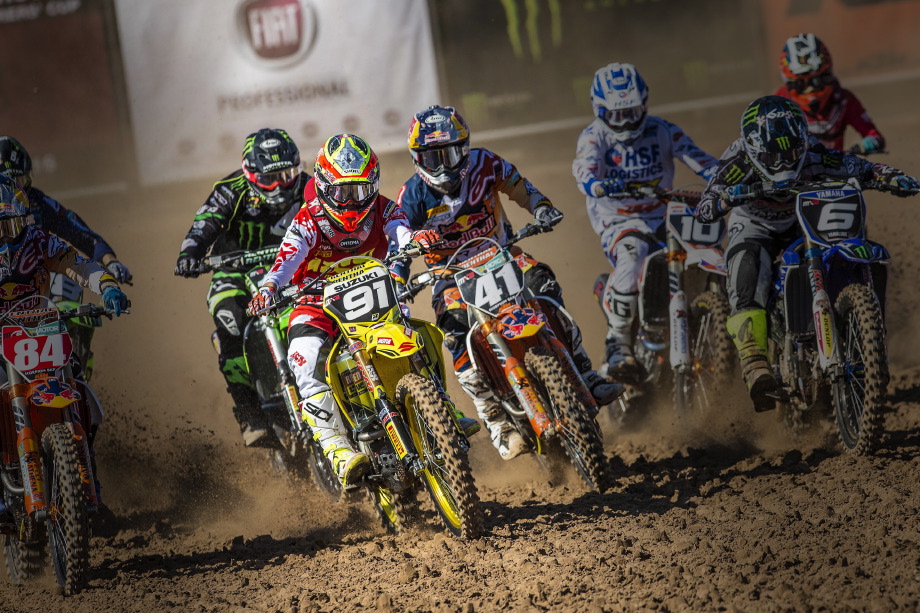 Do you use many helmets for training or on a GP weekend?
For a GP one helmet in most cases is enough for me. Before a ride I put in a new dry interieur and he's ready to use. For a GP two helmets are licensed every time and sometimes I switch between them at the races. Over the whole year I have six helmets. If they're damaged from rocks or just look not okay anymore, I renew them. Additionally I use some VFX-W in the regular designs at training days.
Many riders have problems with sweating - you too?
I don't sweat too much, so I don't have problems with it.
What's your way to get the helmet clean?
The best way is to clean it with high pressure water from a bigger distance and so really remove the dirt from all parts and details.
Do you ride any other motorcycles too and wear different helmets?
Not at the moment. But if so, I would immediately order a SHOEI for sure. But as long as I go to the city with a scooter I just use my VFX-W.
Have you already been in Japan?
No, not at all. But I definitely want to go there and see it on my own. I've seen images of the SHOEI factories and it's just unbelievable.
What's your plan for the rest of the season?
To continue like now. Stay on the ground and always race with the top guys if possible.
So all the best for the second half of the season and keep healthy!
Text: WB-Mediadesign.com, Images: SUZUKI-Racing, WB-Mediadesign.com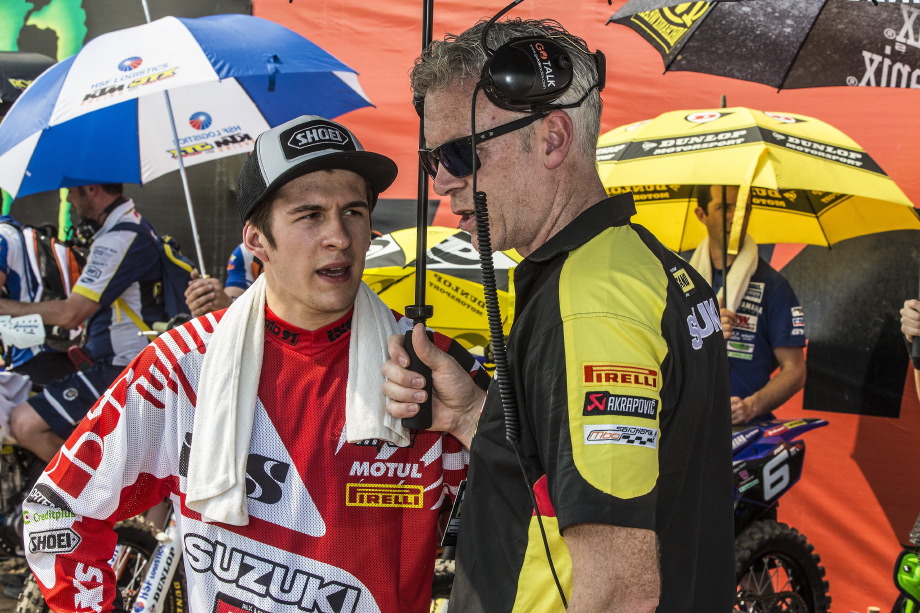 Profile Jeremy Seewer
| | |
| --- | --- |
| Machine: | SUZUKI RM-Z 250-WS |
| Date of Birth: | 18 July 1994 |
| Hometown: | Bülach/CH |
| Height: | 172 cm |
| Weight: | 66 kg |
| Marital status: | Girlfriend |
| Hair: | Brown |
| Eyes: | Brown |
| Hobbies: | MTB, BMX, everything on wheels, friends |
| Likes: | Animals, technical things |
| Dislikes: | War, terrorists, too many green people |
| Favourite movie: | 96 hours 1/2, Friends with benefits & a lot more… |
| Favourite Food: | Crêpes, pasta, lasagne |
| Favourite Circuits: | Saint-Jean-d'Angely, Payerne, Matterley Basin, Maggiora |
| First Race: | SJMCC Schöneberg Mehrenschwand 2003 |
| Greatest Moment: | Junior Vice World Champion (victory second race) / 1st MX2 Podium |
| Ambition: | Winning! |
| Personal Sponsors: | IXS: www.ixs.com | REMAX: www.remax.com | Albin Mühle: www.muehle-transporte.ch | Karcher: www.karcher.com | 100%: www.ride100percent.com | SIDI: www.sidi.it | Moto91: www.moto91.ch/de | SHOEI: www.shoei-europe.com |
Race History
| | |
| --- | --- |
| 2015: | 5th FIM World Championship MX2 / 5th Motocross of Nations – Team Switzerland / 3th ADAC MX Masters Championship |
| 2014: | 10th World Championship MX2 |
| 2013: | 2nd European MX250 Championship |
| 2012: | ADAC MX Youngster Cup Champion/ 5th place European MX250 Championship |
| 2011: | Junior Vice World Champion / 3rd European Championship U17 / 12th Motocross of Nations – Team Switerland |
| 2010: | 16th Youth World Championship |
| 2009: | 2nd ADAX MX Junior Cup / 7th European Champioship / 11th Youth World Championship |
| 2008: | Swiss Champion 85cc |
| 2005: | Swiss Champion 65cc |
| 2003: | First Race |