Look behind the curtain
Most people know our MotoGP racers from TV. Some, live from the track. But just a few people know the work and effort that is going on behind the scenes to provide them with the helmets they use to keep them safe, during their crazy passion.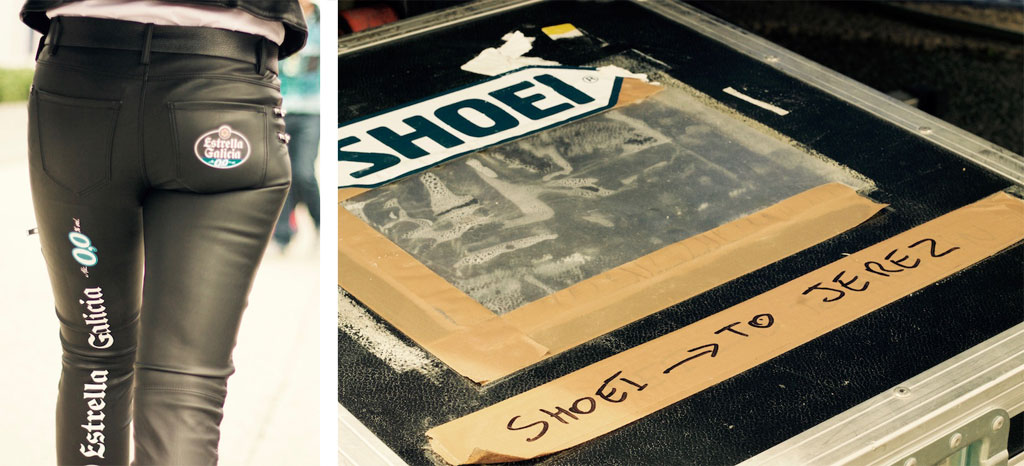 Michael, our racing technician for the MotoGP and declared ambassador of the french people in the paddock, is traveling to all MotoGP races and a few WSBK events. In Europe he is traveling with our service truck. During the year he drives around 25.000 KM with the truck and spends more then 270 hours driving. He supports the riders at all non European races from an office at the racetrack. He travels together with a big load of stuff more the 160.000 KM by plane each season.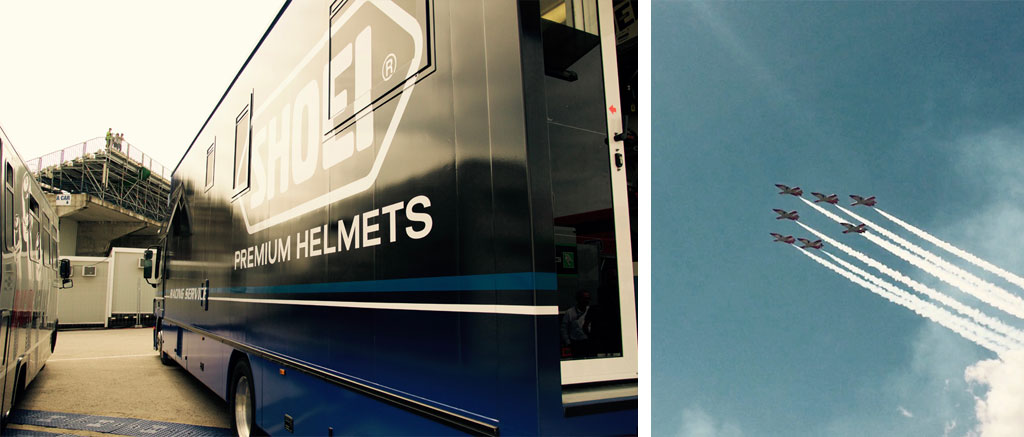 During the 2016 season we have 13 riders in the GP circus. So every race weekend these 13 riders will show up and request service for their helmets. Most of these riders have three or more helmets they need to be prepared for practice, qualifying, the race and different conditions like rain or sunshine. During a busy day, Michael can have more then 50 helmets in the truck. Sometimes not so easy to keep track of all helmets.
It is important to know that all the helmets of our MotoGP racers are stock Shoei helmets you can buy in the shop. Our philosophy is to provide everybody with the best prossible product, no matter if he rides on the track or for a coffee in the city. So the helmet of Marc Marquesz is just a painted version of the X-Spirit III you can buy at your local dealer.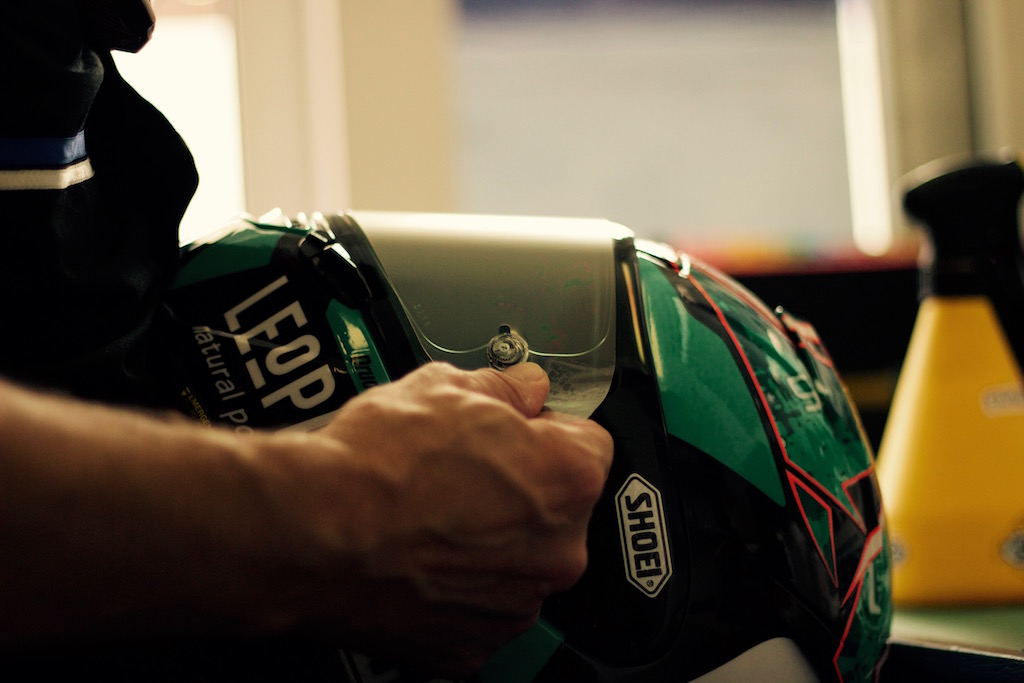 For every helmet it takes approximate 10 minutes to check the helmet for damages, clean the helmet and prepare it with new tear-offs and adjust it to the likes of the rider. During a weekend Michael is preparing up to 100 helmets. More then 200 tear-offs are used for one race weekend.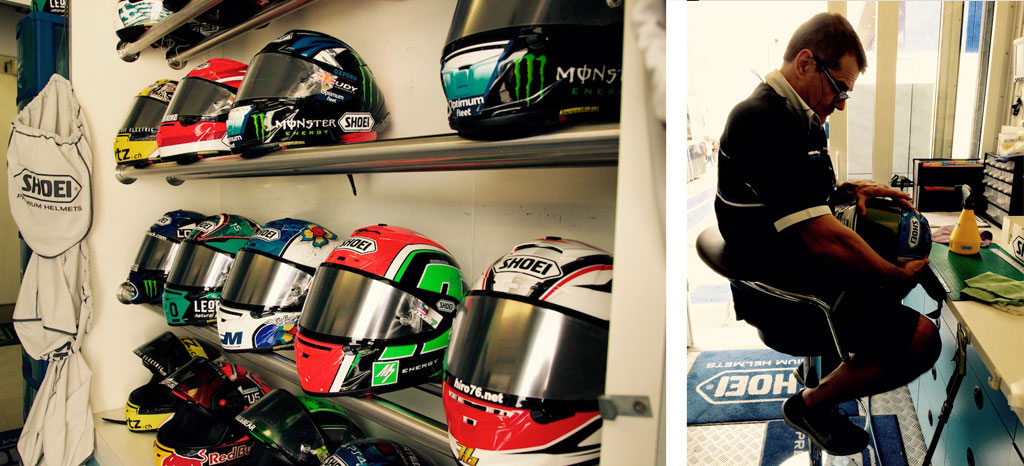 The number of total helmets for our riders varies depending mainly on the capability to stay on the bike. The average number of helmets for one rider is 6. As explained, it depends on the rider. Arthur Sissis was the most economic rider, because he used only two helmets during his first season. Fahim Khairuddin, on the other side used 17 helmets during hist first season in 125cc.
Before the season he has to prepare the helmets when they come fresh from the painter.
So as you can see, not just on the track is a lot of action going on with and around Shoei helmets, but also behind the scenes in the paddock.