Interview
Alex Márquez –
Everything in life is possible.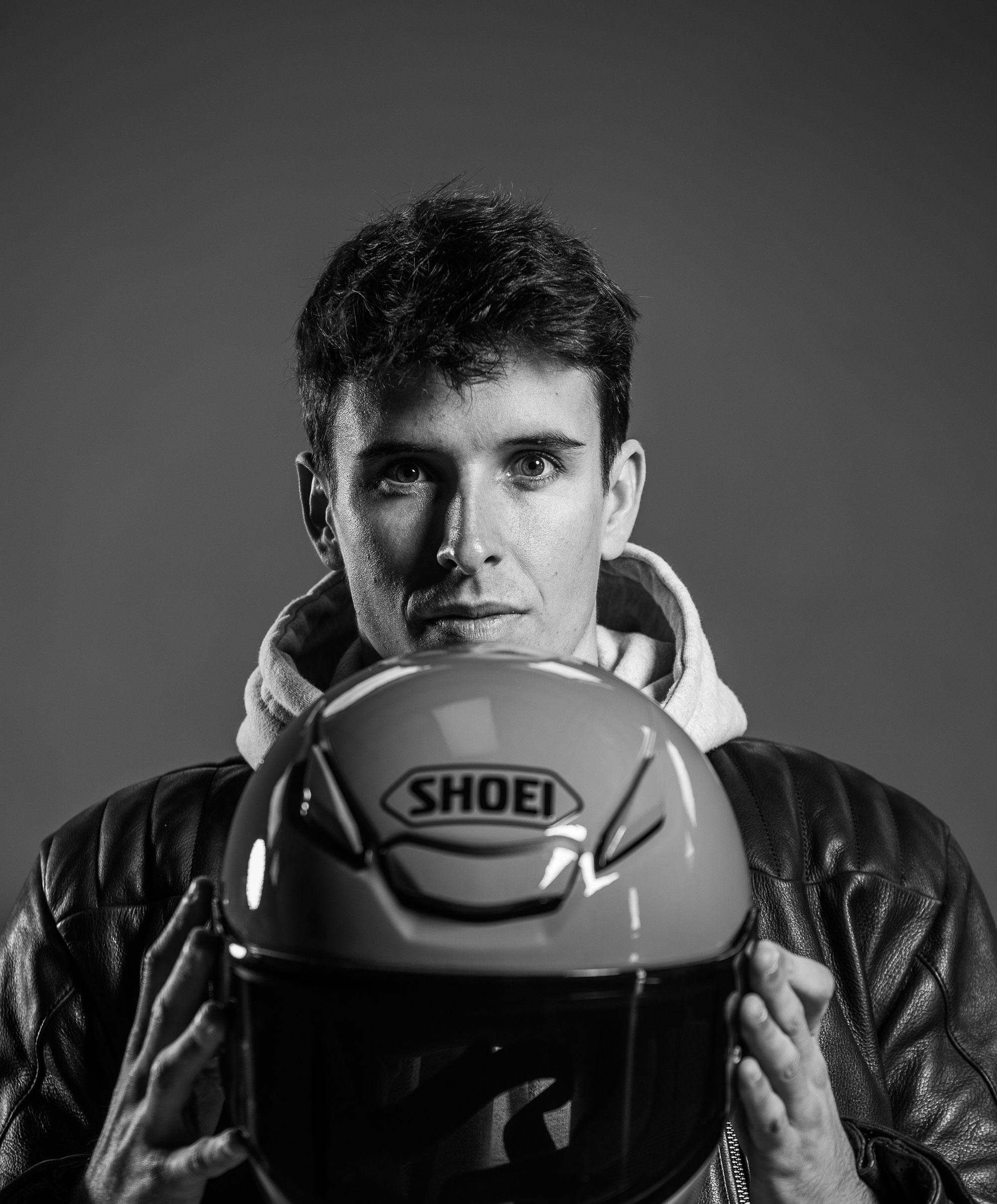 When and where did you start riding motorcycles?
"My parents were involved in the organization of Motocross races in Bellpuig and Lleida, near our home. After the main races the kids had the opportunity to have a bit of fun with the bikes on the track. That was the first time I rode a motorcycle. It was in Bellpuig. I still remember it quite well."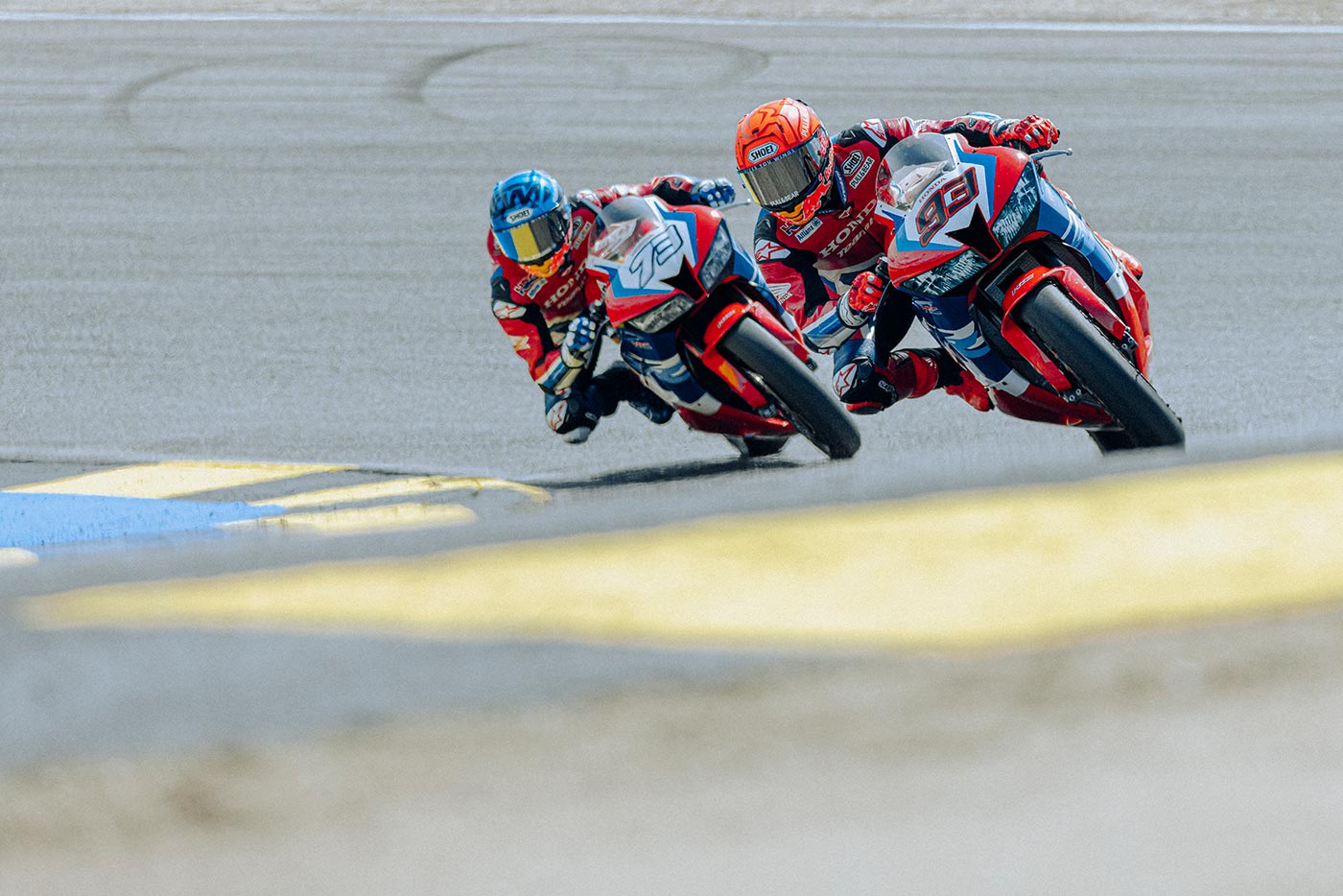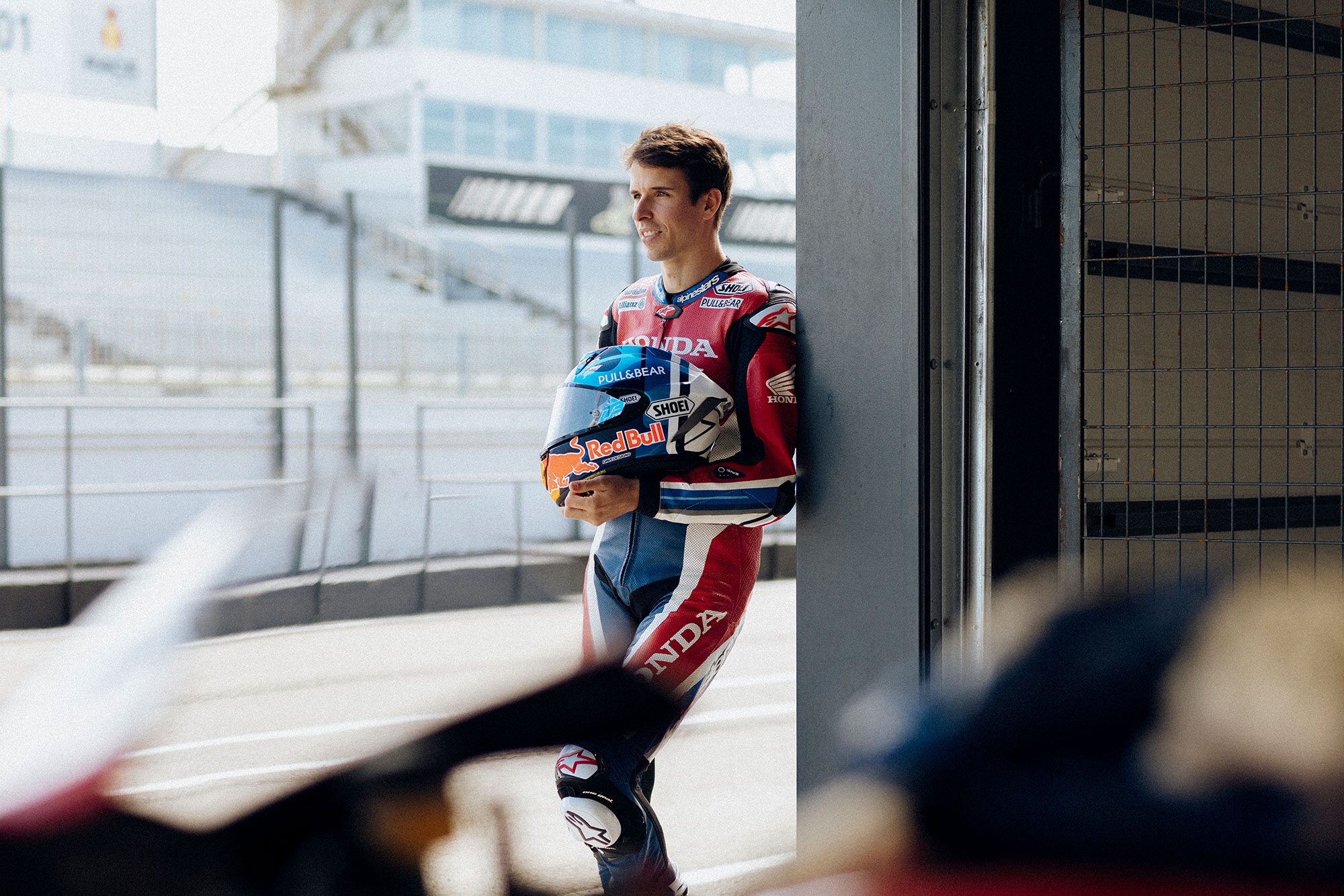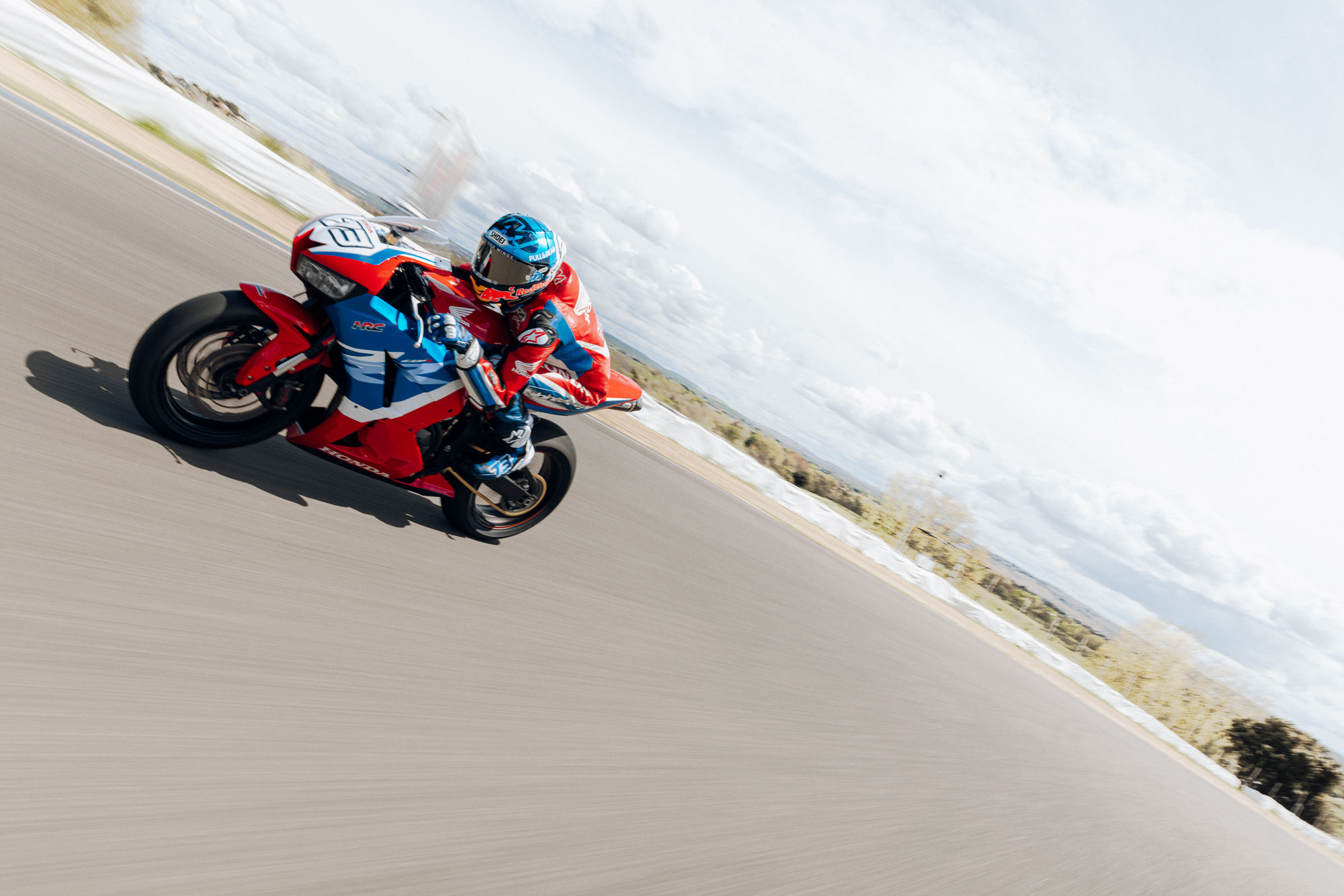 Do you remember your first time on a MotoGP bike? How does is feel to brake from 350 into a corner and trust your life on the technology of a bike?
"Of course, I remember. I had the opportunity to try the Honda in 2014 because we did a deal with Nakamoto-san. In that time Rins was my teammate and we went to Japan for a wind tunnel test. Nakamoto said to us, if somebody of you wins the Moto3 title, you will have the chance to try the MotoGP Honda."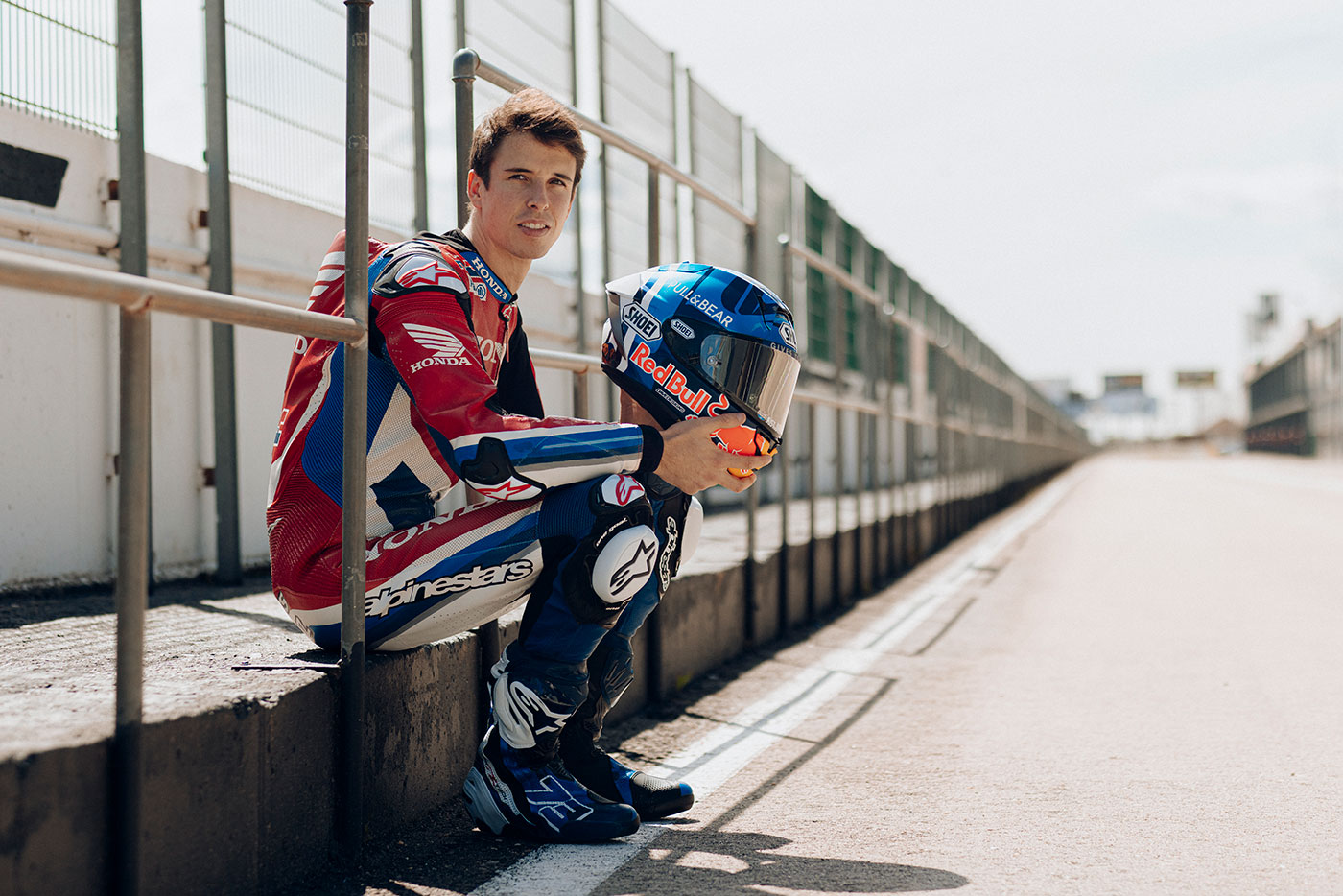 "After I won the title, I was able to try the MotoGP Honda. The jump from Moto3 to MotoGP is quite big. I remember it very well. I arrived in the first corner and hit the brakes like on a Moto3 bike. The carbon brakes were really cold, and I went straight. Completely straight. Luckily I didn't go into the gravel because there was a lot of asphalt in that corner. So overall, it felt like going into another dimension with a Moto GP bike."
The last years where quite tough on the Honda. Next year you will be on a Ducati. How do you feel about the departure from Honda?
"I came to Honda in 2020 with the goal of winning races, and the start wasn't bad. When I had to move from HRC Repsol Honda to LCR, it was not easy for me. I could not understand some of the decisions and I didn't find my place at Honda. I felt that I was not involved in some situations. The bike wasn't much help either, but all the riders had a hard time. So it was not an easy time. It's sad to leave because I came here with a goal and I didn't achieve it."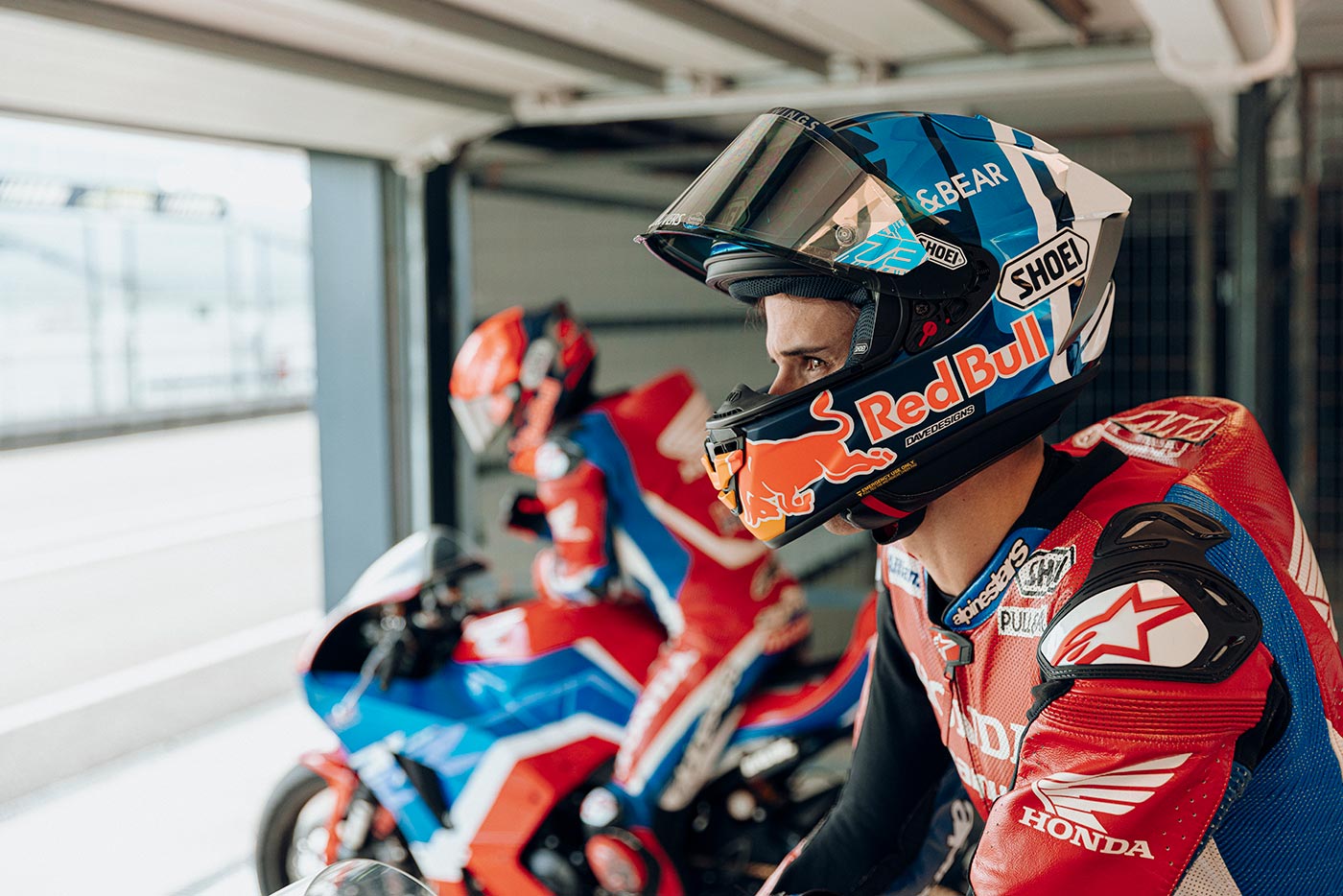 Are you excited to take the new challenge on the Ducati?
"For sure it's a really good opportunity and a big challenge for me. I don't want to prove anything to anyone, I want to prove it to myself that I'm still able to be fast. I was fast in 2020, I was fast in some races in 2021 and also this year. I think I have the speed to achieve good results. To be on the Ducati will be an opportunity to prove this with good material."
Do you think it will be a problem for you to be Spanish in an Italian team with an Italian teammate on an Italian bike?
"No. We saw it many times that Ducati is very professional and this will not be a problem. Spanish and Italian people share a lot of things. We are quite similar. So I think the mentality will be almost the same. At Marc VDS I was in a Belgium team, and I had zero problems. When you're having some tough times, sometimes it is the best way to change everything and start a completely new chapter."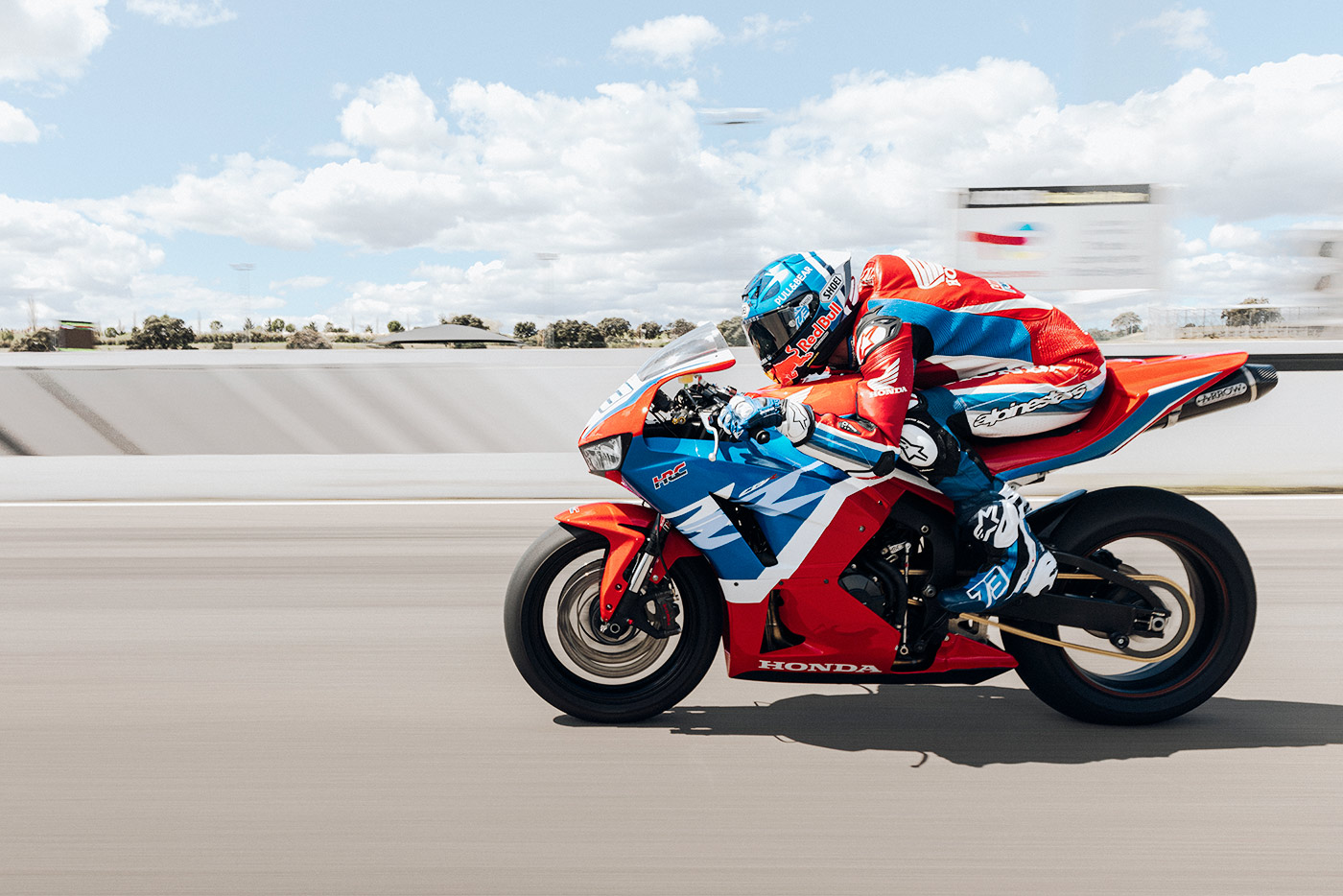 You are two times World Champion in Moto3 and Moto2. Do you think this is possible in MotoGP for you?
"I hope so. You can always dream. The dreams are free. And my dream is to be MotoGP world champion for sure. Winning in all three categories would be something that I never imagined. It would be really big. For this goal I need to keep working and keep believing. I think it's possible. Everything in life is possible. "
As far as I can remember, you did not have many serious injuries. Is there a special training that you do to avoid injuries when you crash?
"I had some injuries, like a dislocated shoulder. My most serious injury was in Misano with the Moto2 bike. It was an incomplete fracture of the pelvis. That was a really tough one. Two to three weeks in bed. I was not able to move and this was not easy. But this is part of the sport. It is something that you need to accept. I try to control the risk and avoid crazy dangerous situations. Stretching is important to prevent injuries and that is something that I try to do regularly. "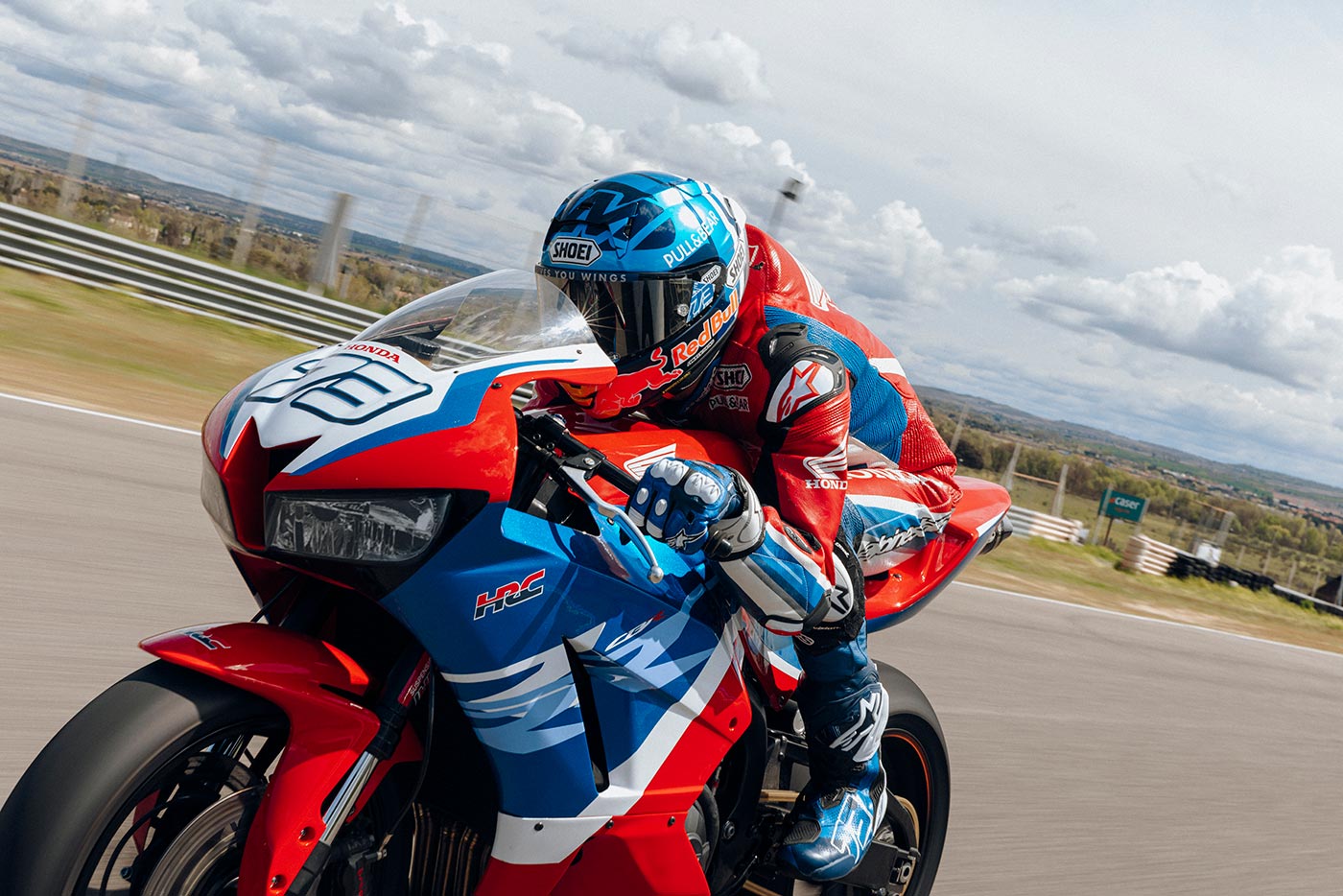 Staying on the topic of training, do you follow a special program? Is this specific to MotoGP or motorcycle riding? What is the percentage of power to endurance and does it change from Moto3 to Moto2 and MotoGP?
"Of course I follow a special program. In the last couple of years, it was very important to be extremely fit for the MotoGP as everything is very tight now. All the bikes are almost equal, looking at the power, so the rider can make a big difference. You need to be really fit to be able to do all laps at 100% power and 100% concentration. If you're not 100% fit you can ride 3-4 laps in practice. But for up to 25 laps during a race in hot conditions like Malaysia you have to be in very good condition to ride with 100% concentration and 100% power. You need to be really fit. That's why I do a special training program every day, where I train on the bike, running or in the gym."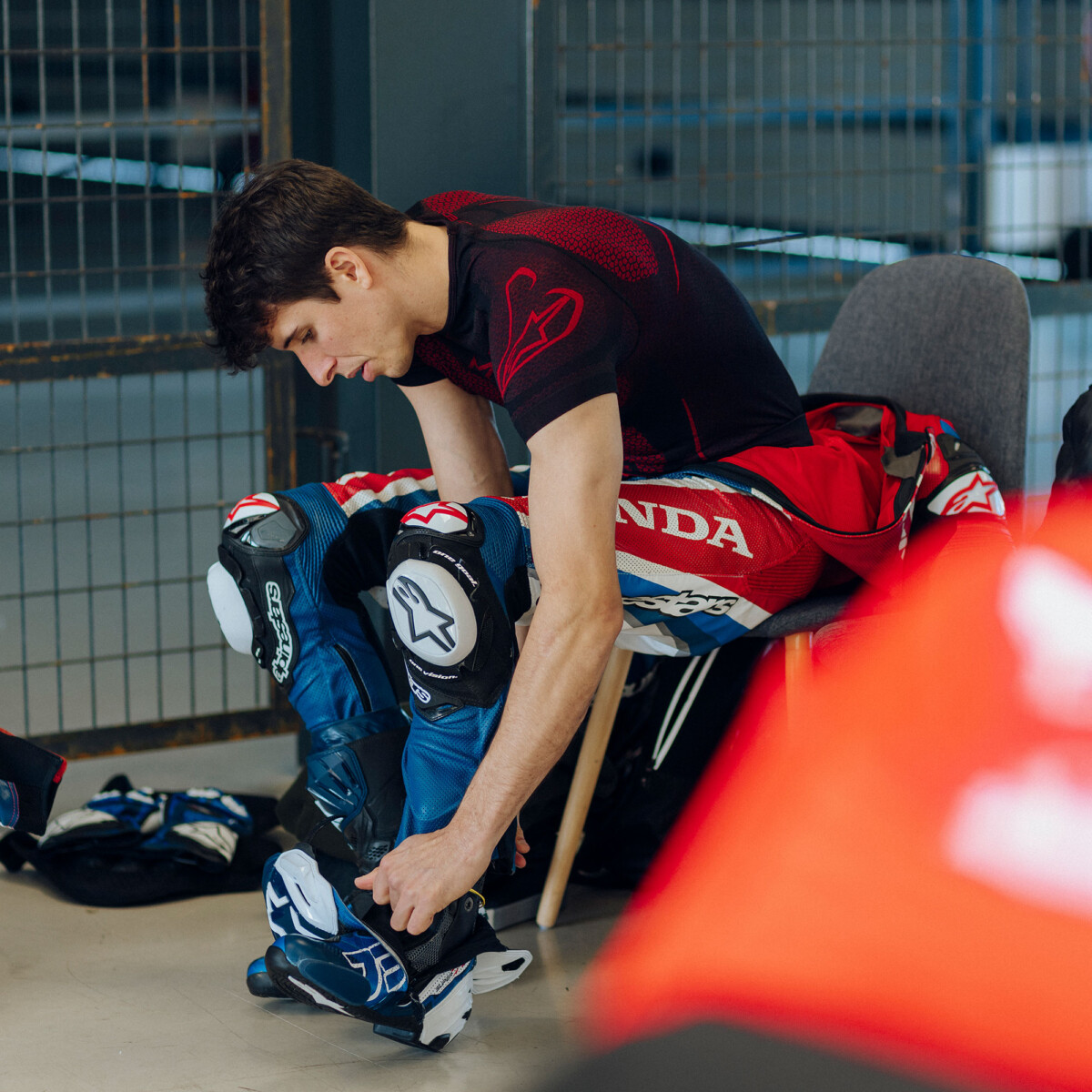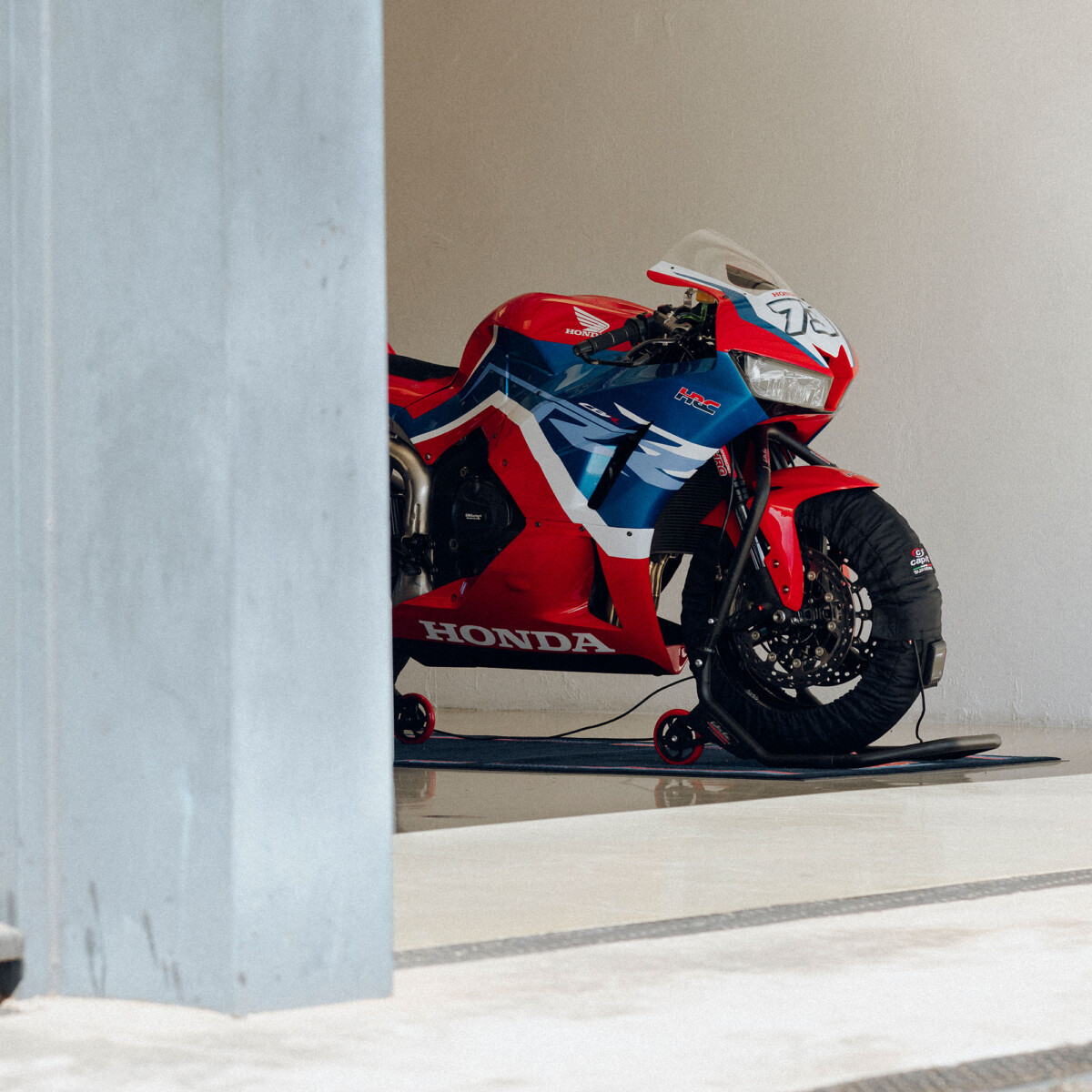 A MotoGP race is extremely exhausting physically but also mentally. How do you work on your mental side? Do you have a program, a coach or support?
"I don't have a psychologist or something like that because I do not think I would use it. I think you need to have the right people around you. People that talk honestly to you and give you tips to do the right things. Good people, that is the key. "
"For sure in racing, we have more tough times than happy times. So it's important to surround yourself with people that create a good atmosphere and give you confidence. I also try to spend time with my friends when possible. This is also good for the mental side."
How important is it to have your brother with you? Are you able to support each other during a race weekend if there are problems and the motivation is not so good? Or are you doing strictly your own thing?
"It's good to have him there because sometimes we can help each other with a different view of things, but honestly, we don't have much time to talk during a race weekend. We both have our own work to do and the schedule is quite packed."
"It's something special to have your brother on the track and share the same passion, but we can not talk that much in a weekend."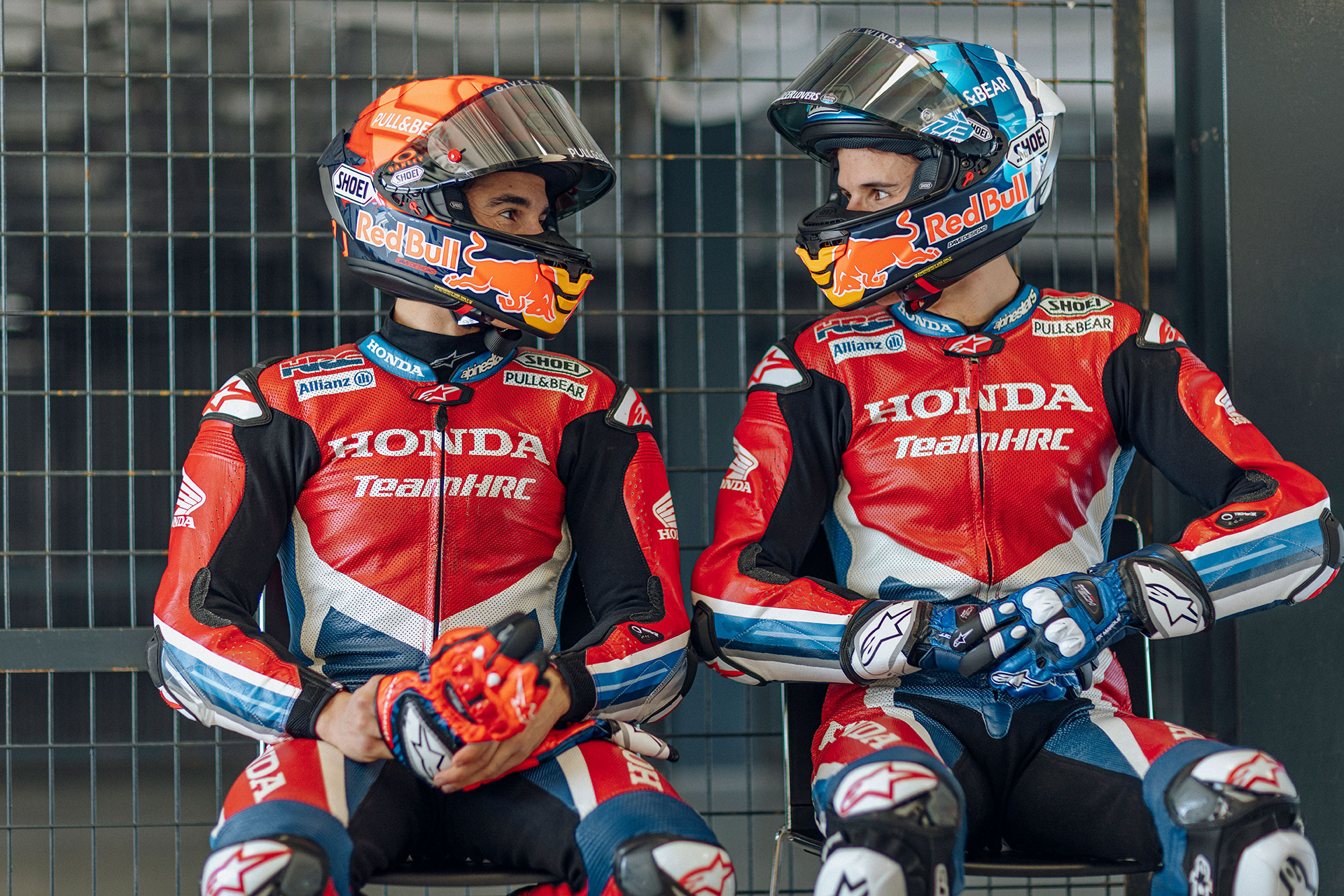 Now you are living in a house together with your brother. Motorcycles must be the main topic. What are you doing when you had enough Motorcycle talk?
"At home we don't speak too much about our races. If we speak about races it's more about motocross, supercross, super-bike and all that, but not MotoGP. That's something we try to separate because, as I mentioned in a question before, it's important for mental health."
"It is necessary to disconnect when you are at home and not talk about MotoGP."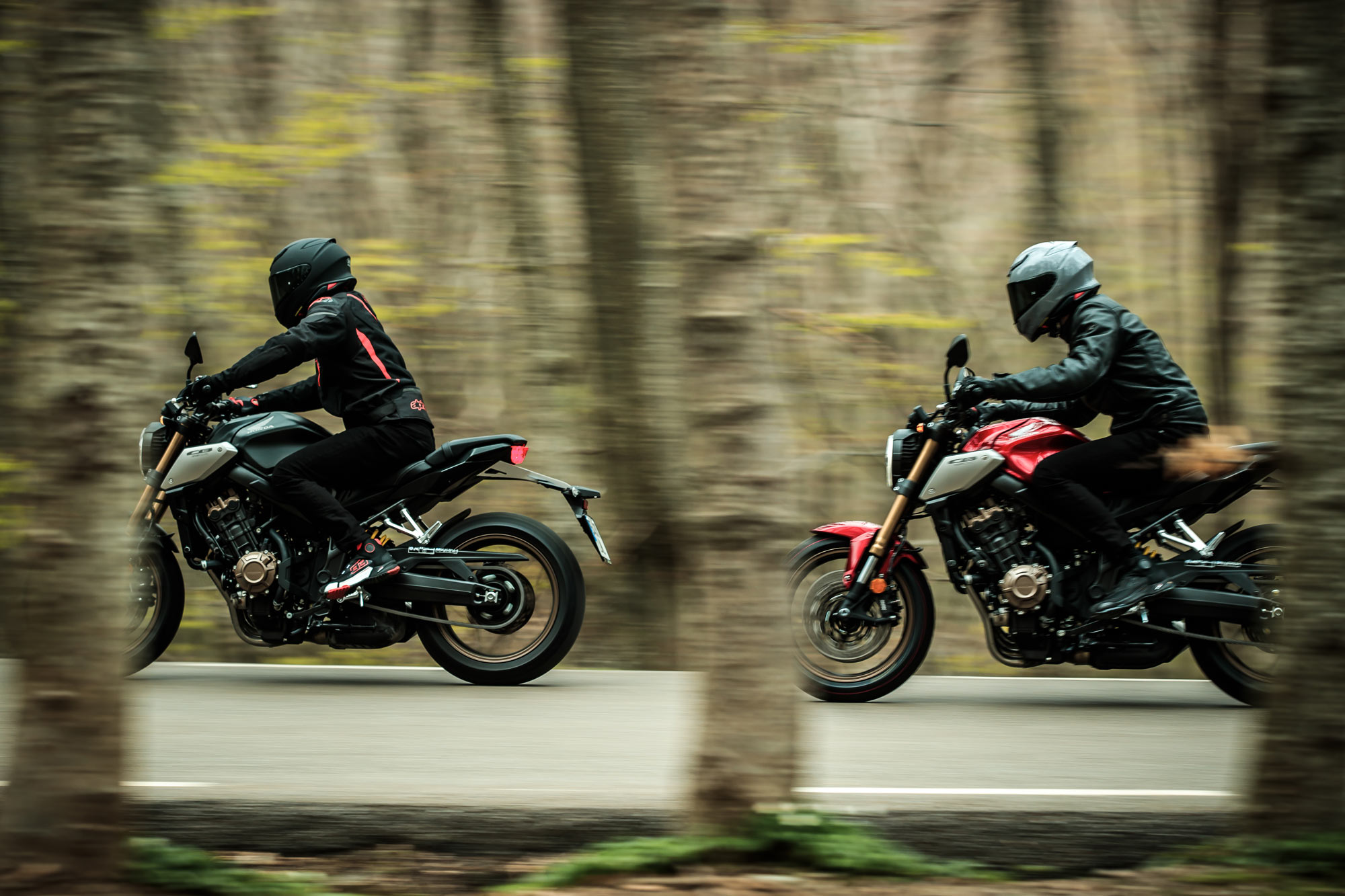 MotoGP is the final stage of Motorcycling. Although it might be quite a while yet, do you already have plans for what you will do after MotoGP?
"I would like to be involved in some project in MotoGP. Have my own team, or something like that. I love this, I love MotoGP so I would like to be involved in it further. Maybe help some young riders, when they are really young and talented to guide them and prepare them for the World Championship."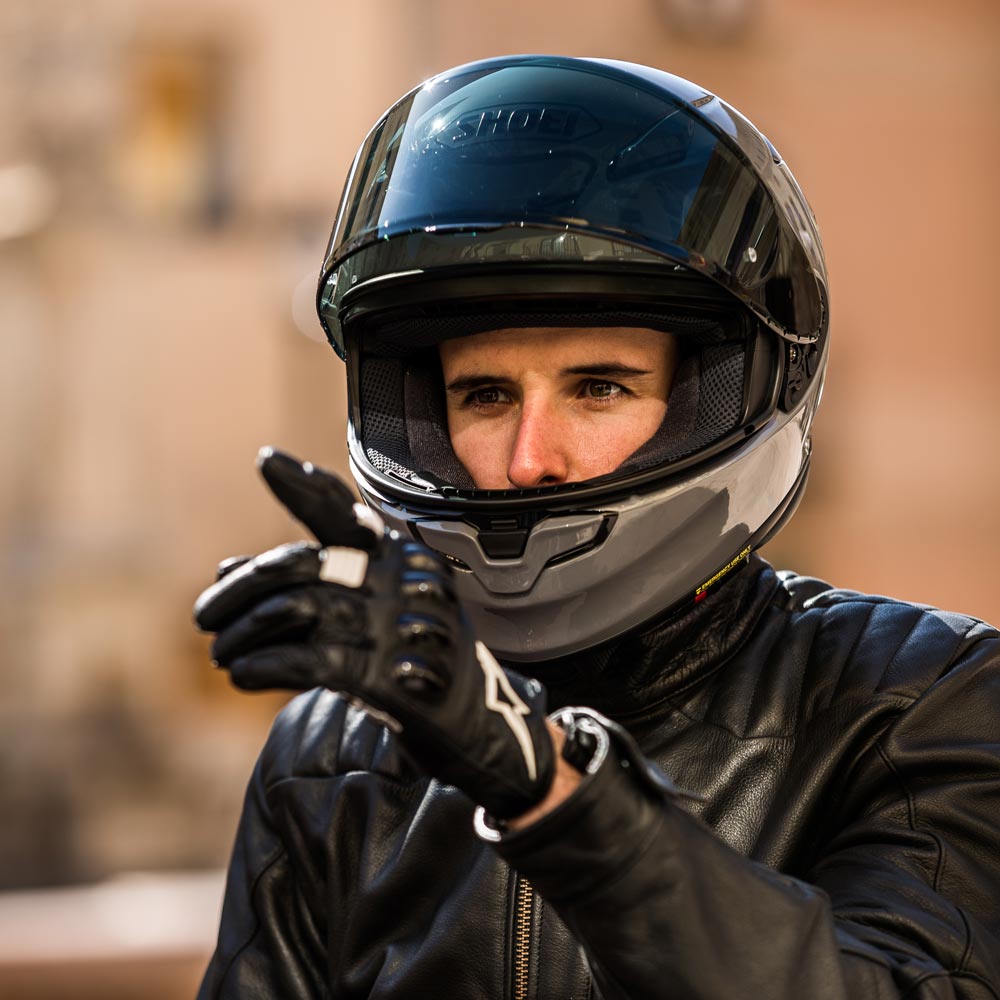 Track certified by the fastest riders on the planet, the Shoei X-SPR Pro is a proven race weapon.
Alex rides the Shoei X-SPR Pro