Interview
Marc Márquez
– Locked down.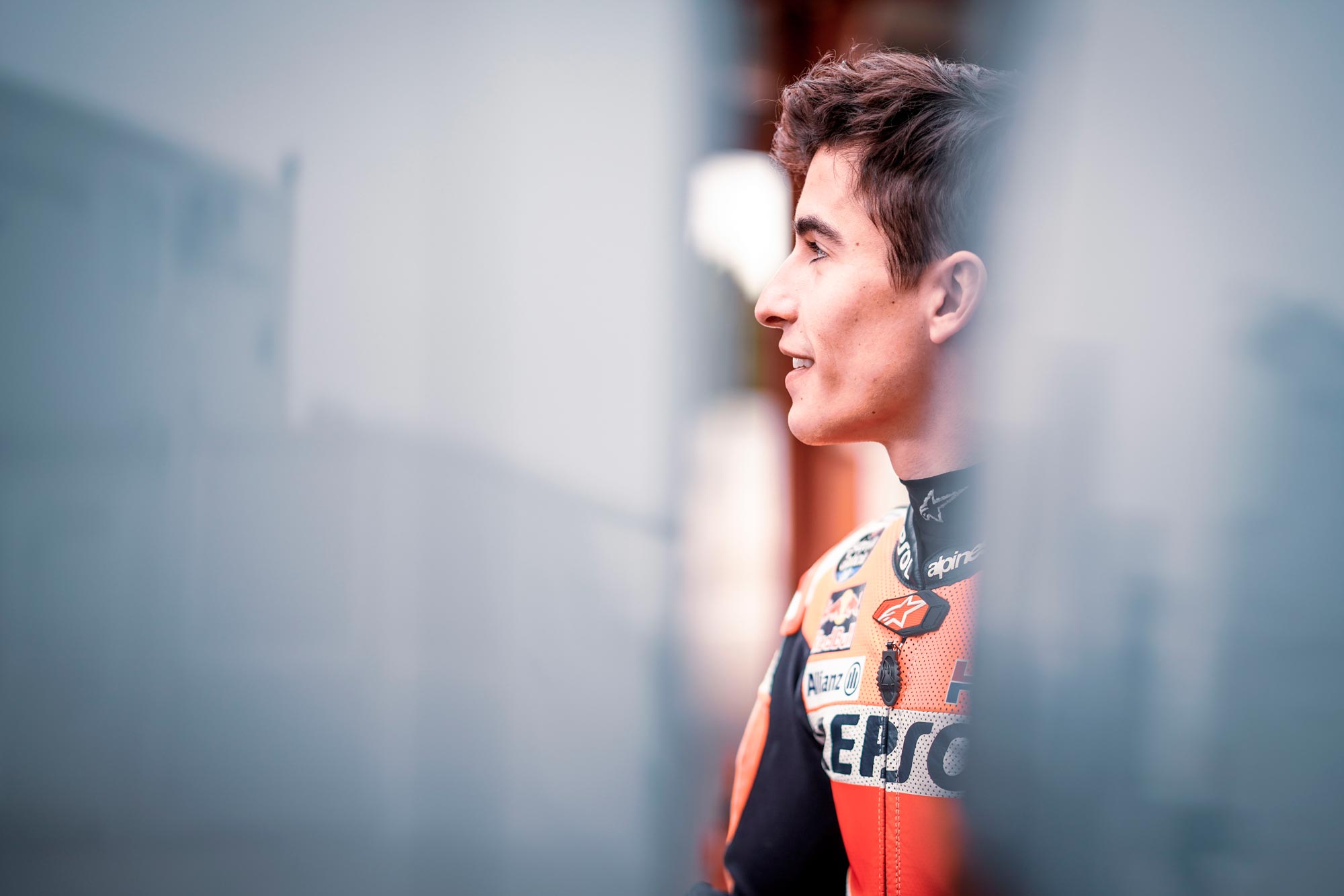 Marc, this is a rather strange season. After a long lockdown in Spain, you are currently injured and not able to go to races or train as you would like to. How do you manage to keep calm and not go crazy?
"Definitely, 2020 is a very difficult year due to the pandemic that has had a huge impact on everyone's lives and we the athletes have not been an exception. Being isolated at home for more than two months was challenging, but since we knew there was no other option, we adapted to this strange situation the best we could and I think we have handled it pretty well. I spent a lot of time with my brother, playing on the PlayStation, doing some indoor cycling, and watching some series. This time off was also useful to allow my shoulder to recover 100% from the surgery I had at the end of 2019. The situation with the humerus injury and the two surgeries has been more difficult. In this case, the Championship was running and it has been very frustrating not to be able to ride."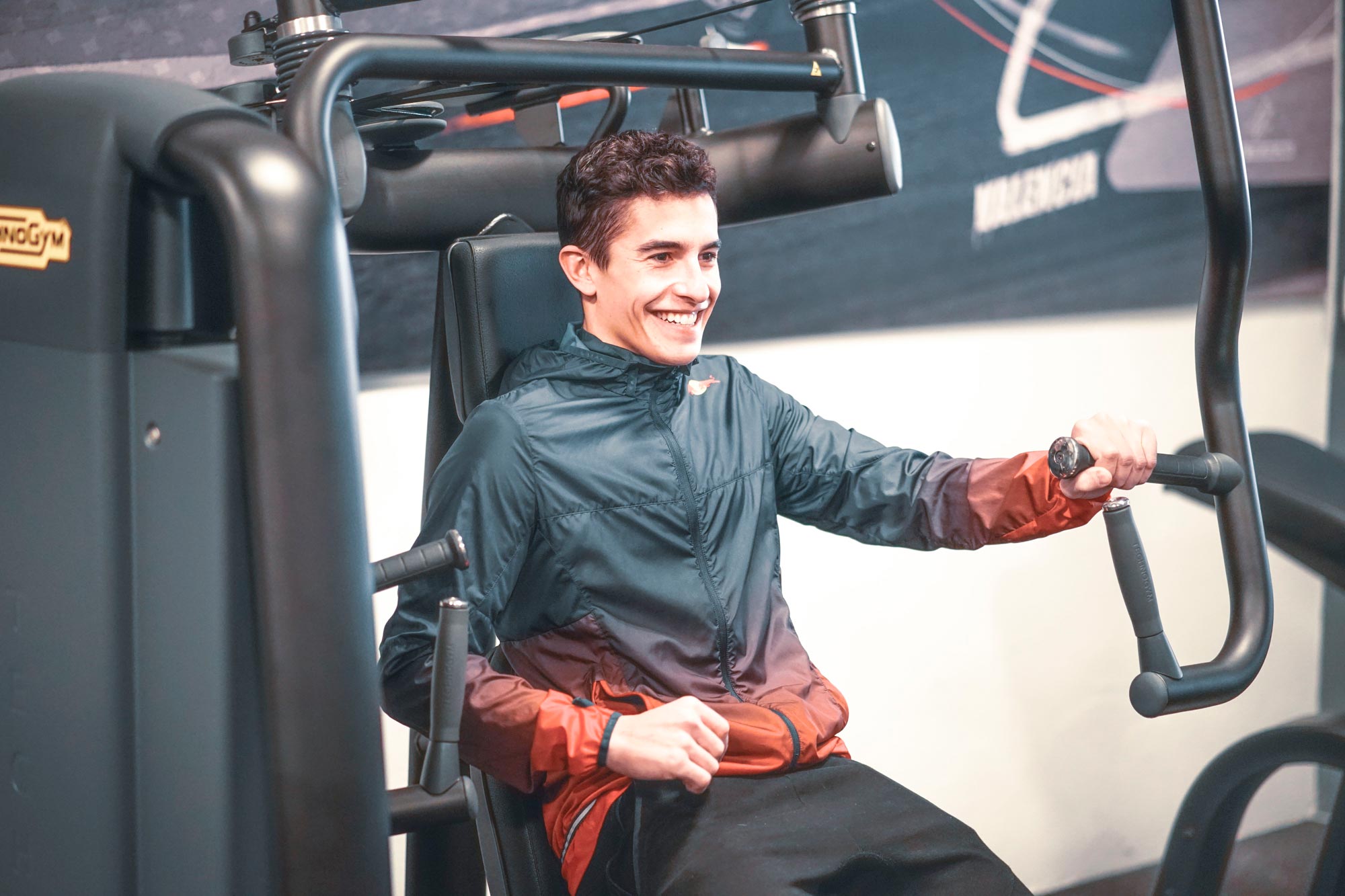 "I had to accept that this year I will not be able to fight for the Championship and put the focus on my recovery. I think it is very important to keep positive in the hard moments and this is what I always try to do."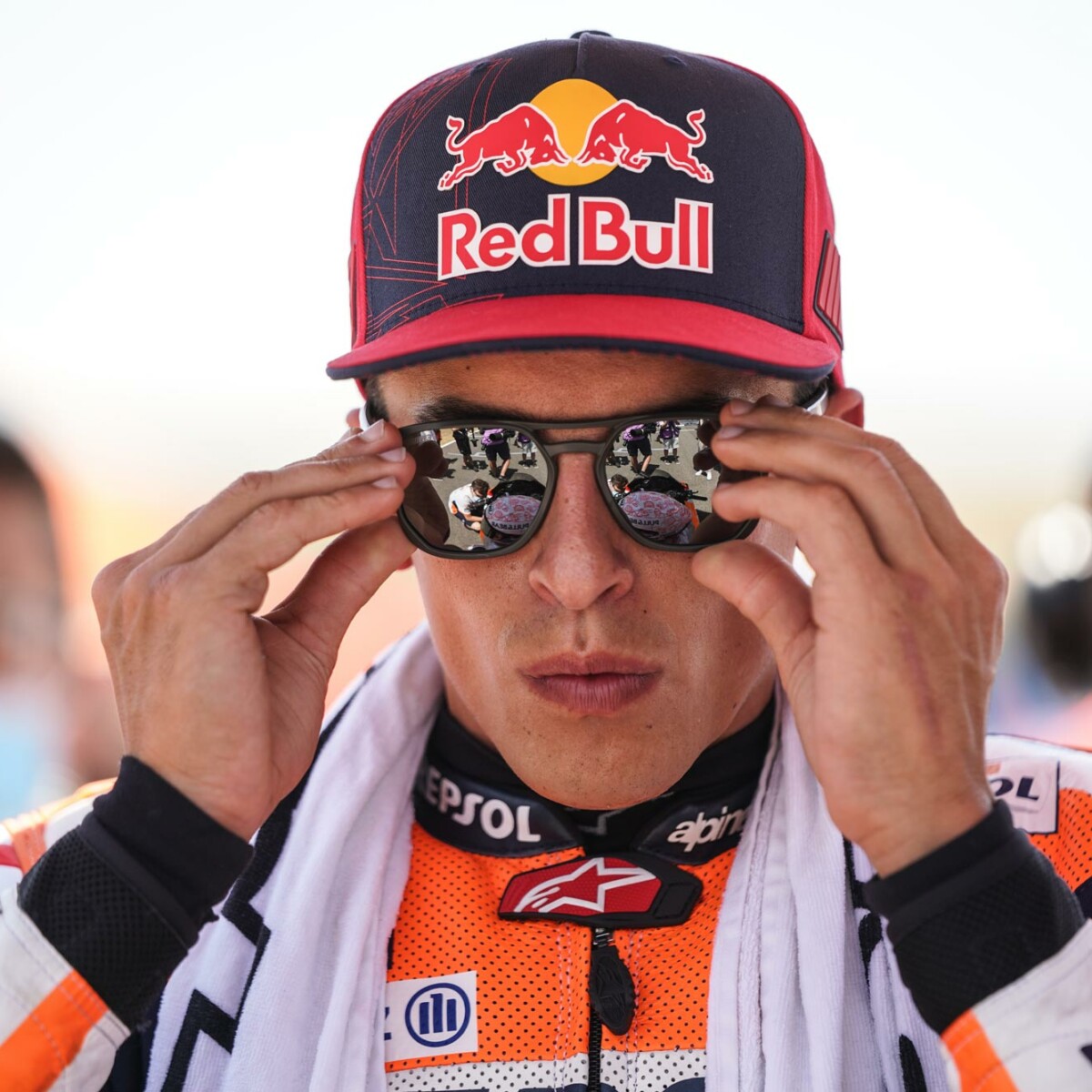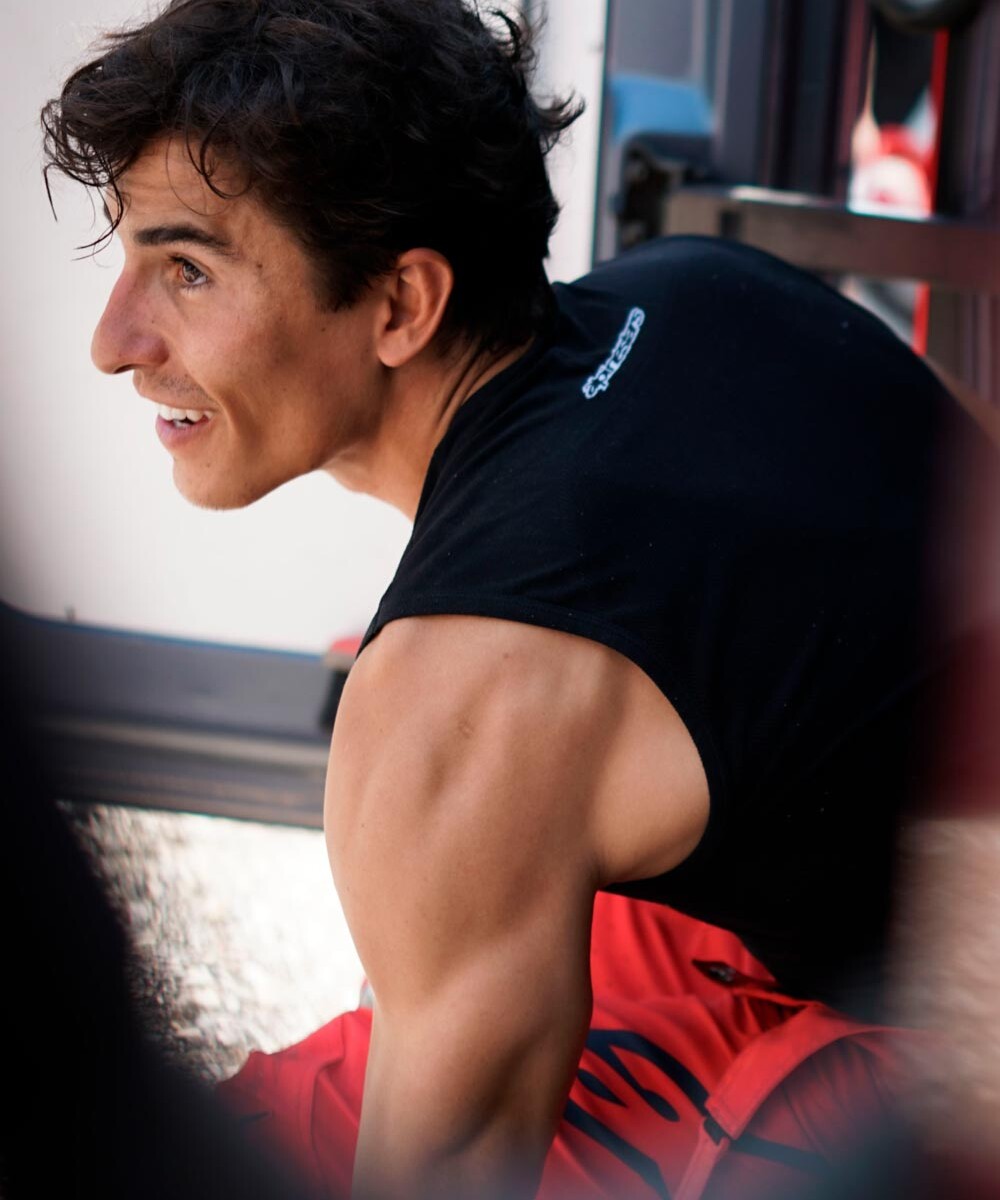 Your brother is in your team now and still competing in the races. This must be tough for you, or are you enjoying having the time to watch the races and your brother on TV?
"Of course, I enjoy watching my brother racing in the MotoGP class and I can tell you I have not missed a single practice since I had the second surgery, following Alex' lap times and performance. I am not used to experiencing the races like this, but I have a good time watching them with my friends and family at home!"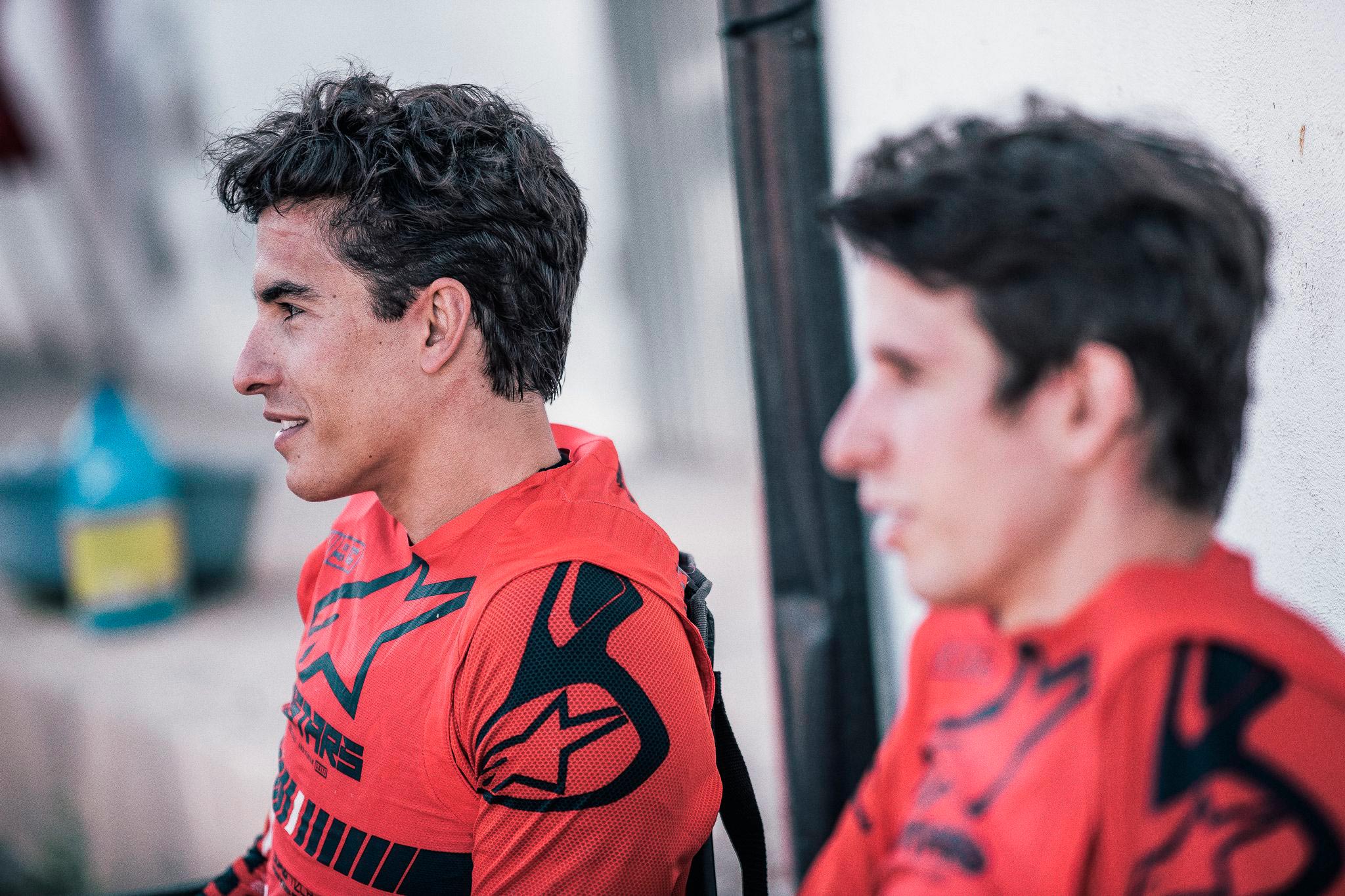 It is unique to have two brothers competing in the highest motorcycle class in the same team. Do you see him more as a competitor or as a younger brother that you would like to support?
"When we are not in a Grand Prix I try to help him as much as I can, but during a race weekend I focus on my work and he focuses on his. So far, we have not competed for the same goals and I have not met him on track during a race.
It would be very strange and special to battle with him for a win, but I hope this will happen in the future."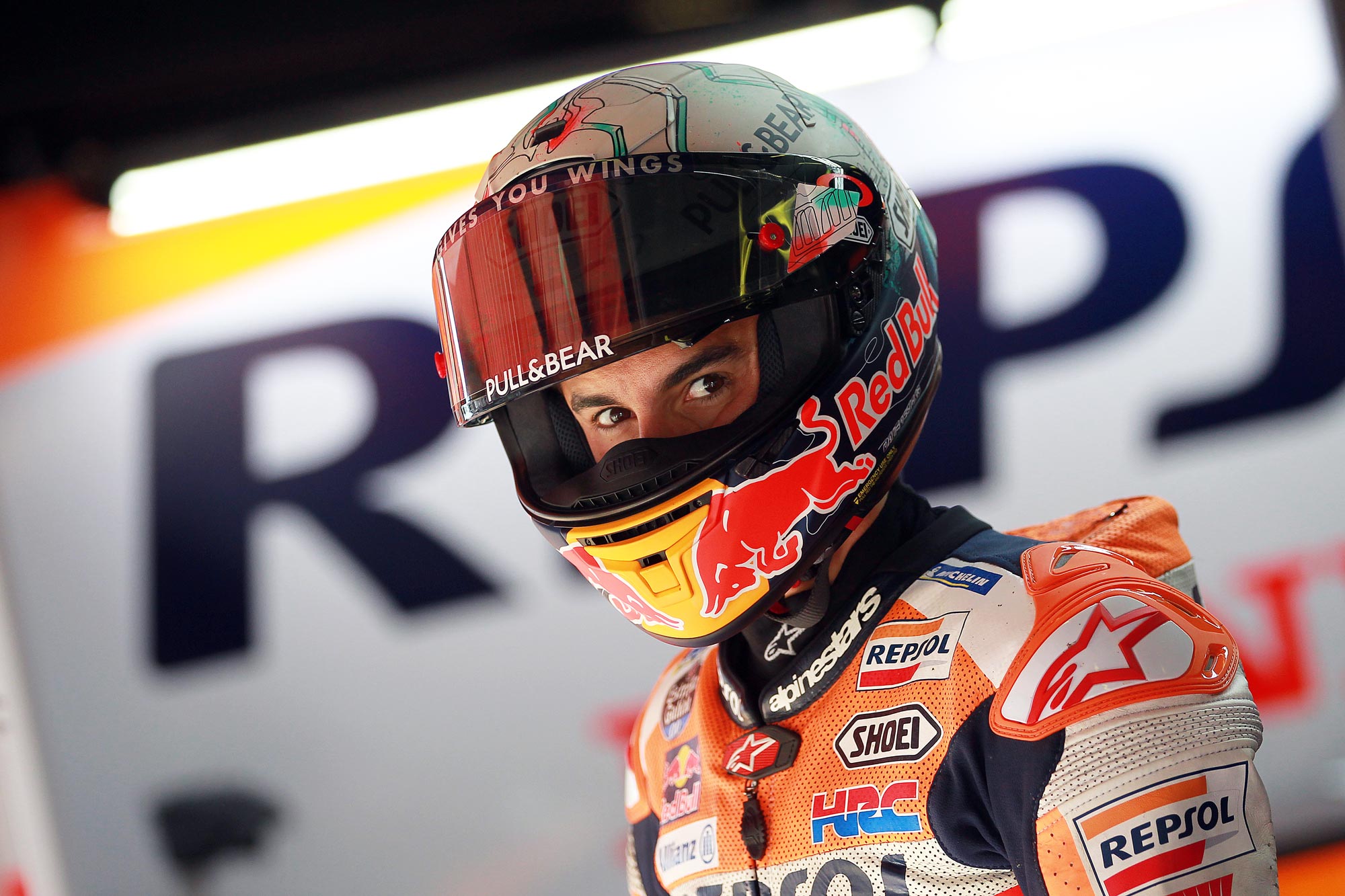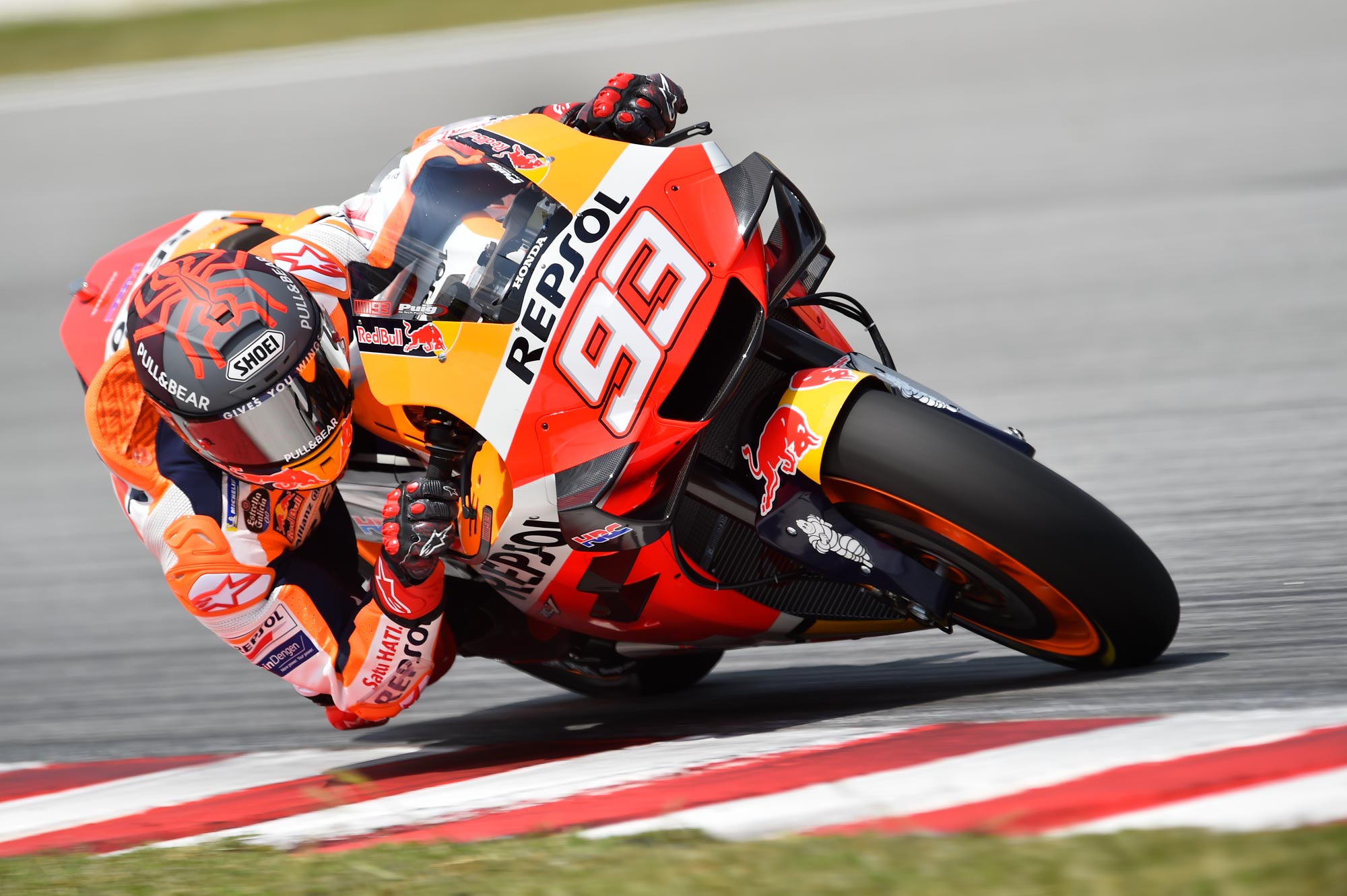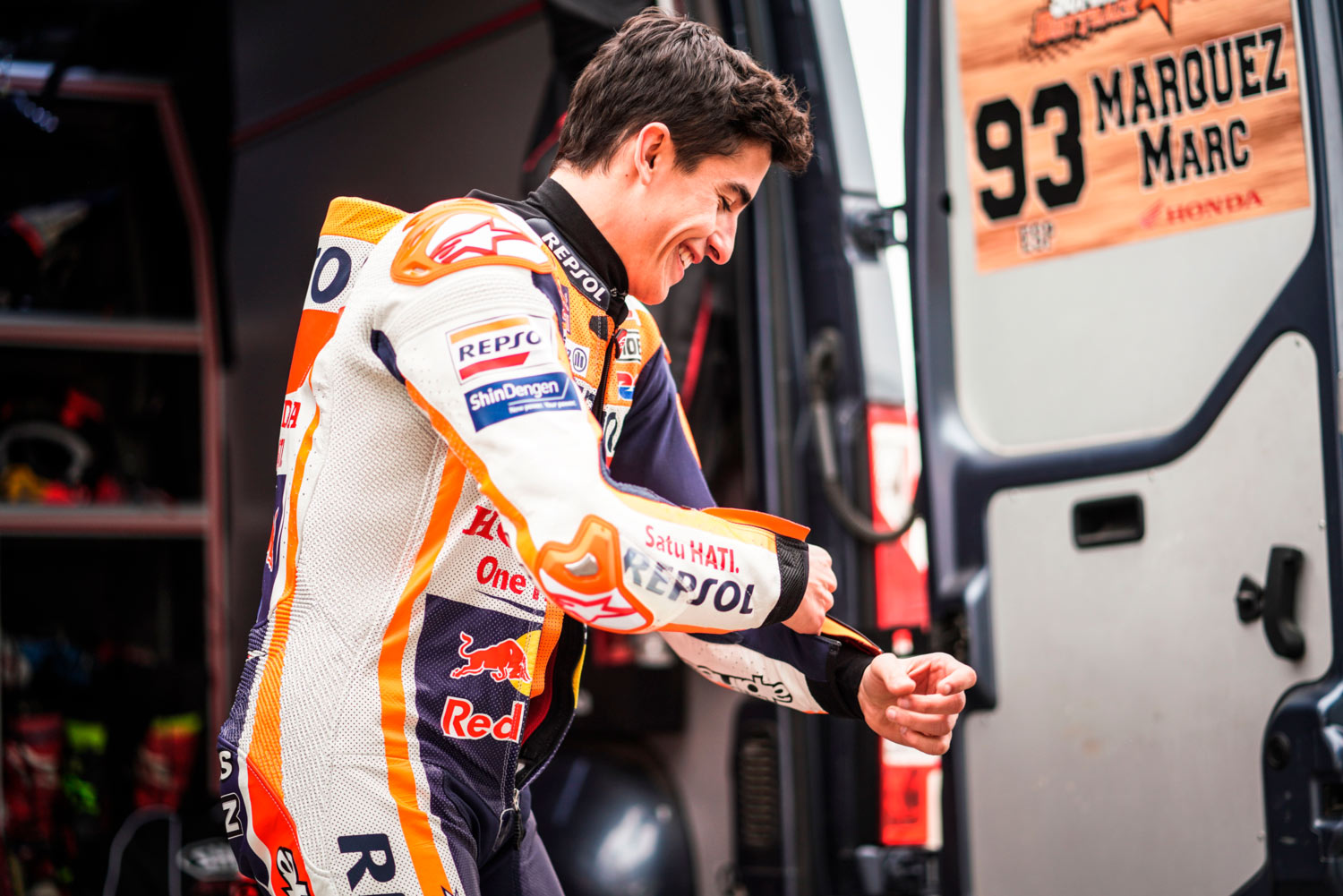 How does your brother support you during your injury?
"He understands perfectly how I feel, not being able to ride because he has also gone through injuries in the past. He knows how to make me laugh and that helps a lot when you are down."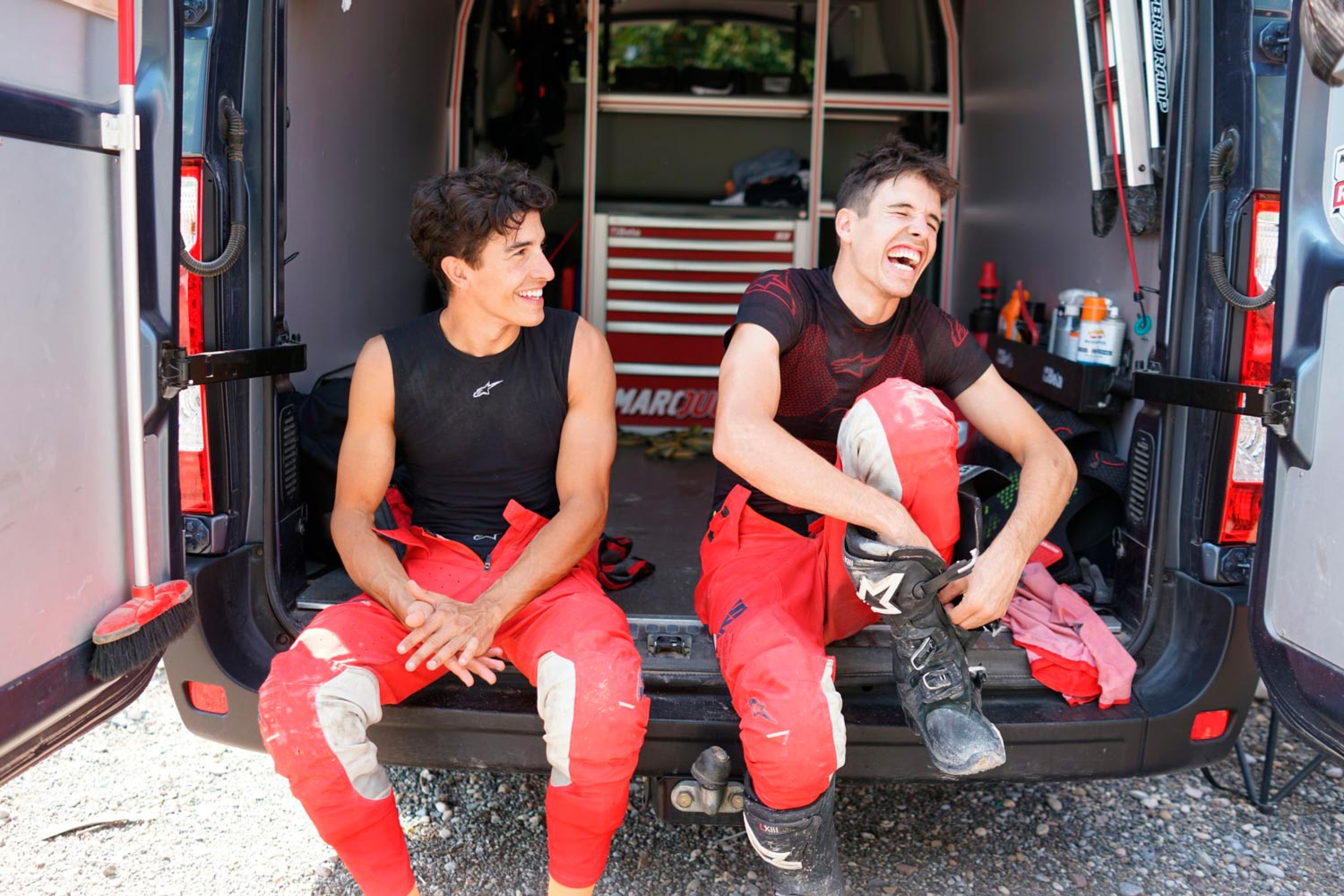 You seem to train a lot together. Is there also always competition between you and your brother during training?
"Of course there is! We have been competing with each other since we were kids and we keep doing so in a friendly way during our motorbike training, in our physical training, and on the PlayStation."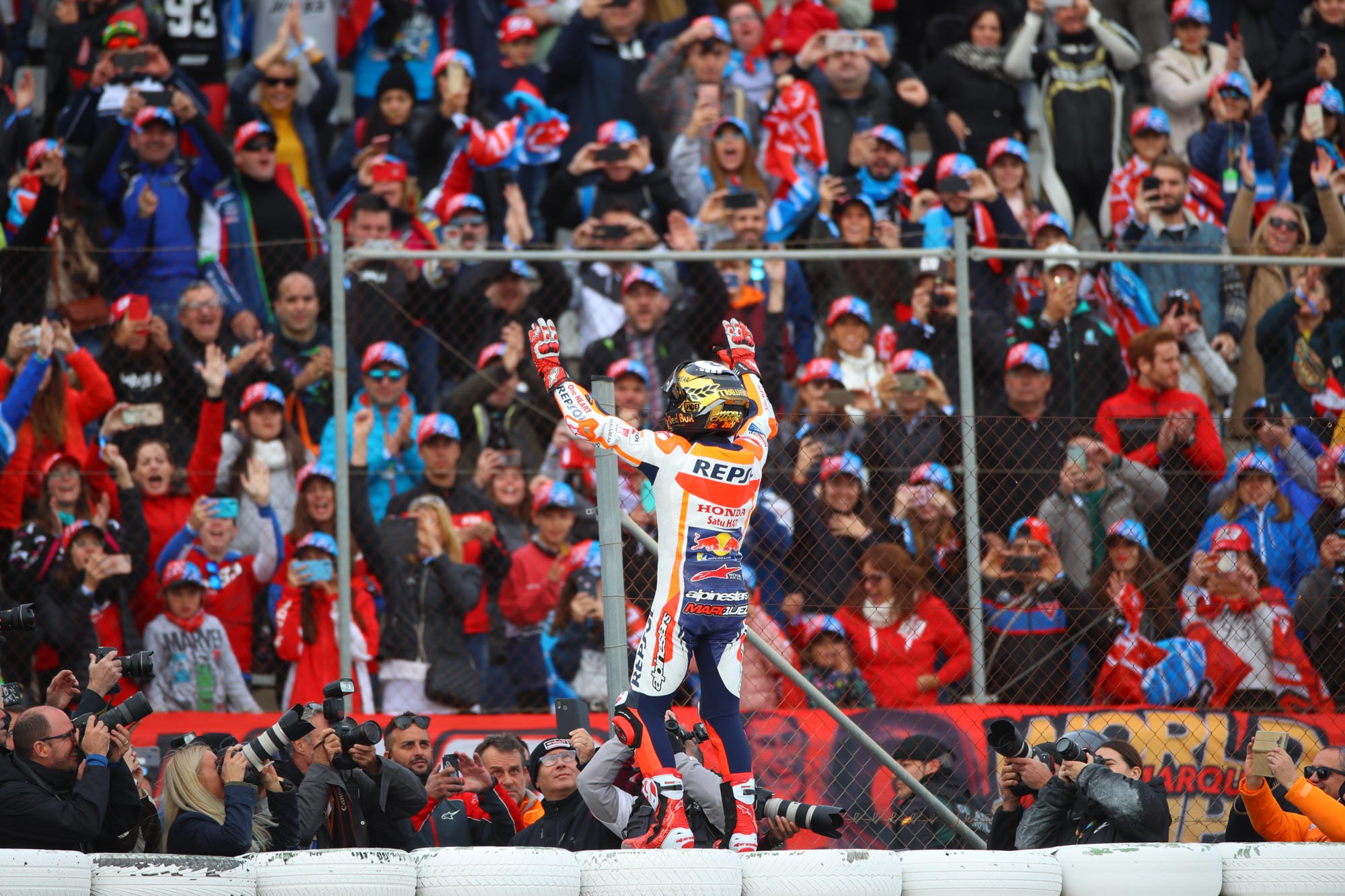 You became very famous at a very young age. Do you sometimes regret not growing up as a normal teenager?
"No, I have never regretted the life I lead. I consider myself very lucky to have a career that is also my passion. Of course, being a professional rider during adolescence has pros and cons and I know I missed some great events and moments with my friends and family, but I have also had incredible experiences in the Grand Prix races."
We all know who you looked up to in your early days. Who is your role model right now? Not necessarily just in the sport of motorcycle racing.
"There are many riders I have looked up to in motorcycle racing, but I try to learn not only from the more experienced ones but also from the new generations. In the sports world, Rafa Nadal and Leo Messi are two of my idols. What I like about them is that they are always improving. When you watch them play you think it is impossible to improve their performance, but right after that they take another step and score an even better goal or win with an even greater point. That is what I try to copy from them, to keep improving each year."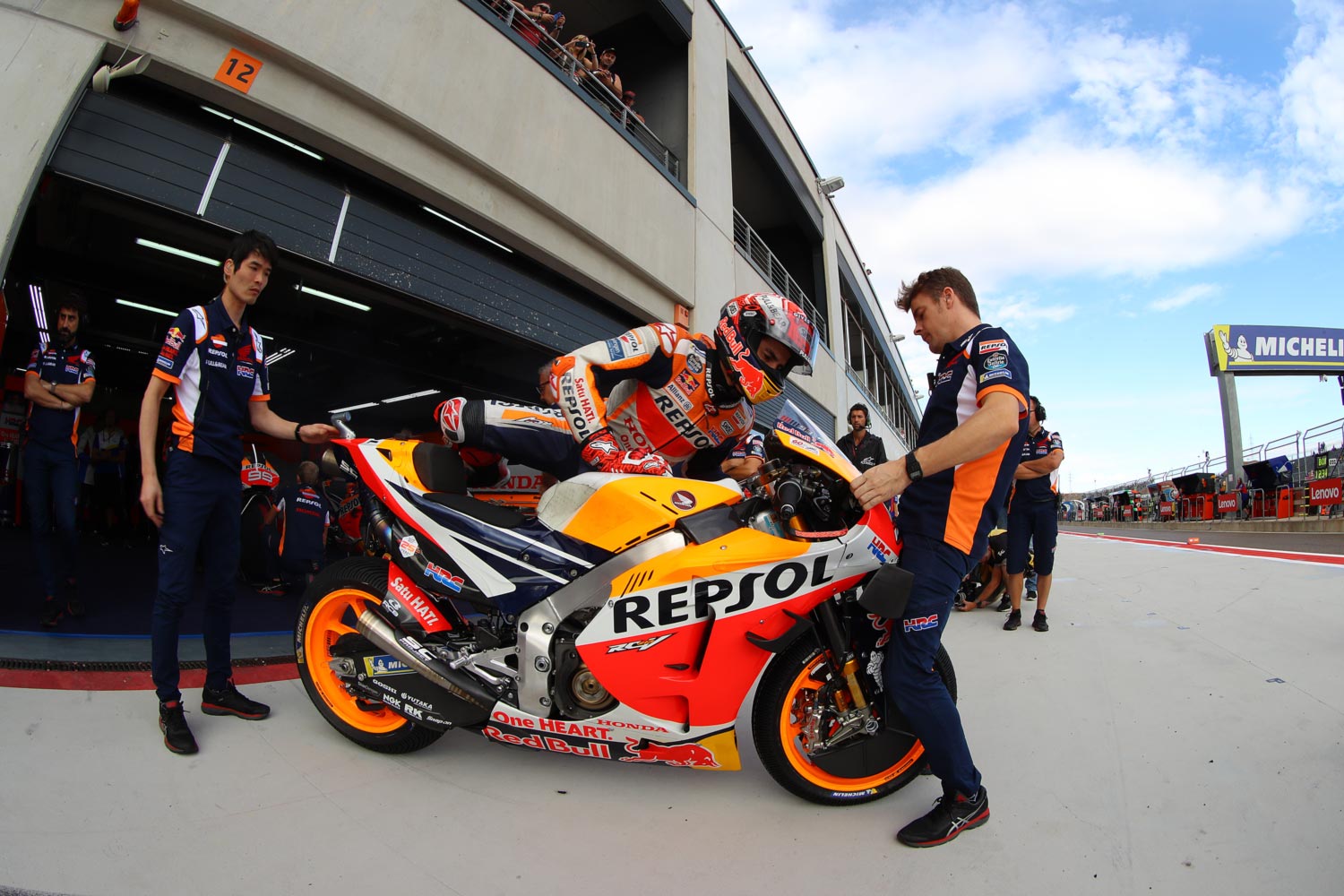 You are supporting the Allianz Junior Motor Camp and that seems to be a matter of the heart for you. In general, you seem to like working with children. Is it because you still feel sometimes like a child yourself?
"I do not feel like a child, but that stage of my life is still very much present and I try to enjoy every moment as children do. Moreover, I like to teach the kids in the Allianz Junior Motor Camp because they make me think back to the time when I started racing. I believe it is very nice to share with them what I have learned during all these past years."

In twenty years, how many children do you plan to have?
"To be honest, I have not thought about that yet. We will see what life has in store for me!"
Would you motivate your children to become motorcycle racers?
"I would encourage them to do whatever they like, just as my parents did with me. When I was a child, I combined motorcycling with soccer and at a certain moment I had to choose one because it was impossible to combine the two. My parents did not push me to choose one or the other, I took the decision myself and that is what I would do with my kids as well."
You are known for your spectacular saves. Did you train these or was it just a lucky accident the first time?
"There is no way to train the saves but I do train all the elements that can help me do them. It is not about strength but reaction speed, toning, elasticity, balance, explosiveness, and hands. In addition, during a Grand Prix you identify the most critical points on the circuit and try to be ready in those turns."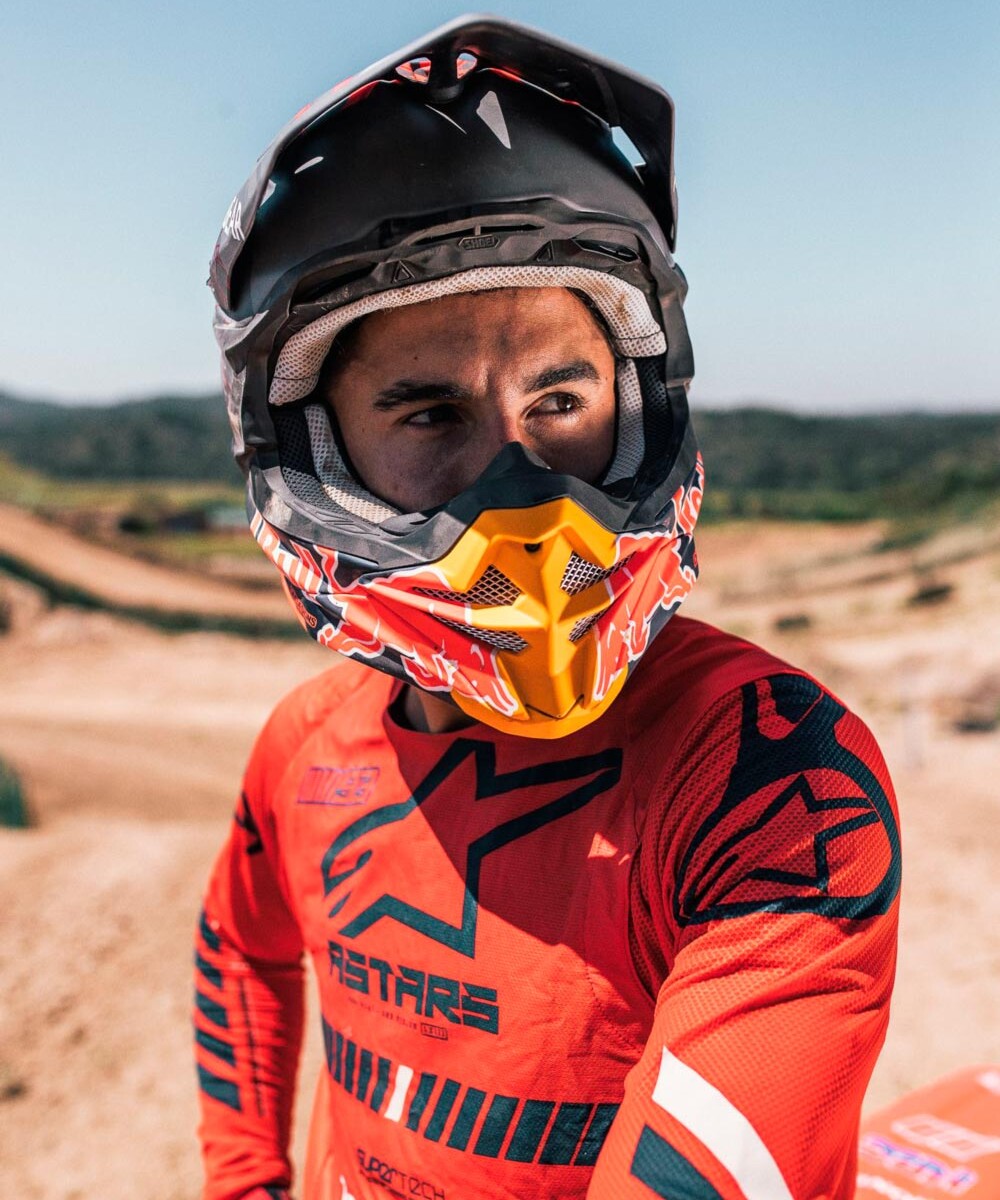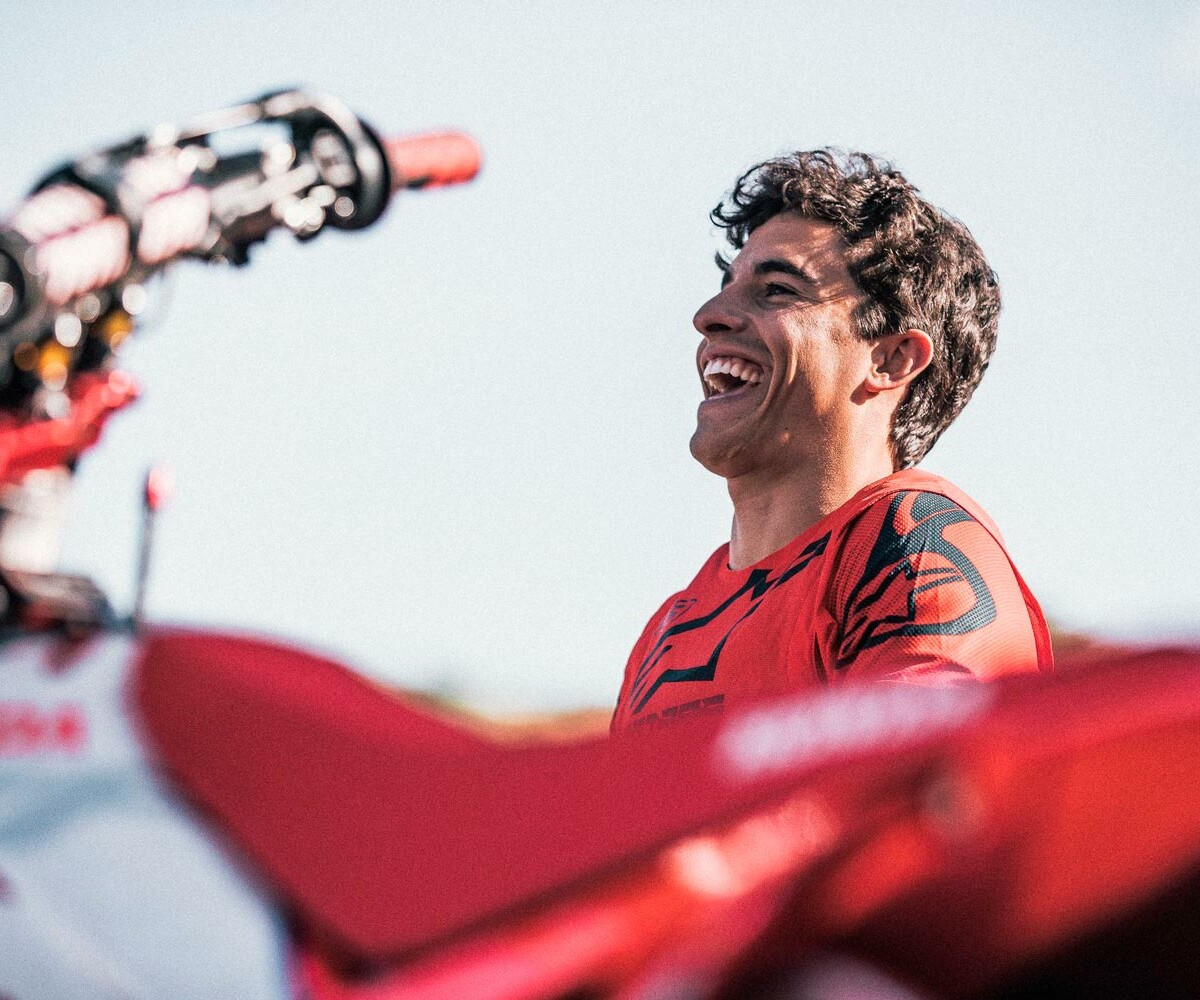 Does your dirt track training help you with these saves or is it not comparable, because of the difference in speed and traction?
"I think all the motorbike disciplines I do help me in the saves, but if I had to choose one I would say motocross. Although it is the same circuit, it changes completely from one lap to another: potholes and ruts are created during each lap, which makes you improvise a lot and gives you that reaction speed that is so important for the saves."
You are back to 120% immediately after a save. What goes on in your mind in these incidents? Are you aware of the near disaster at these moments?
"Making a save gives you an incredible adrenaline boost! I do not think that I almost crashed; what I do is focus on the limit that I have found and try not to exceed it in the next lap."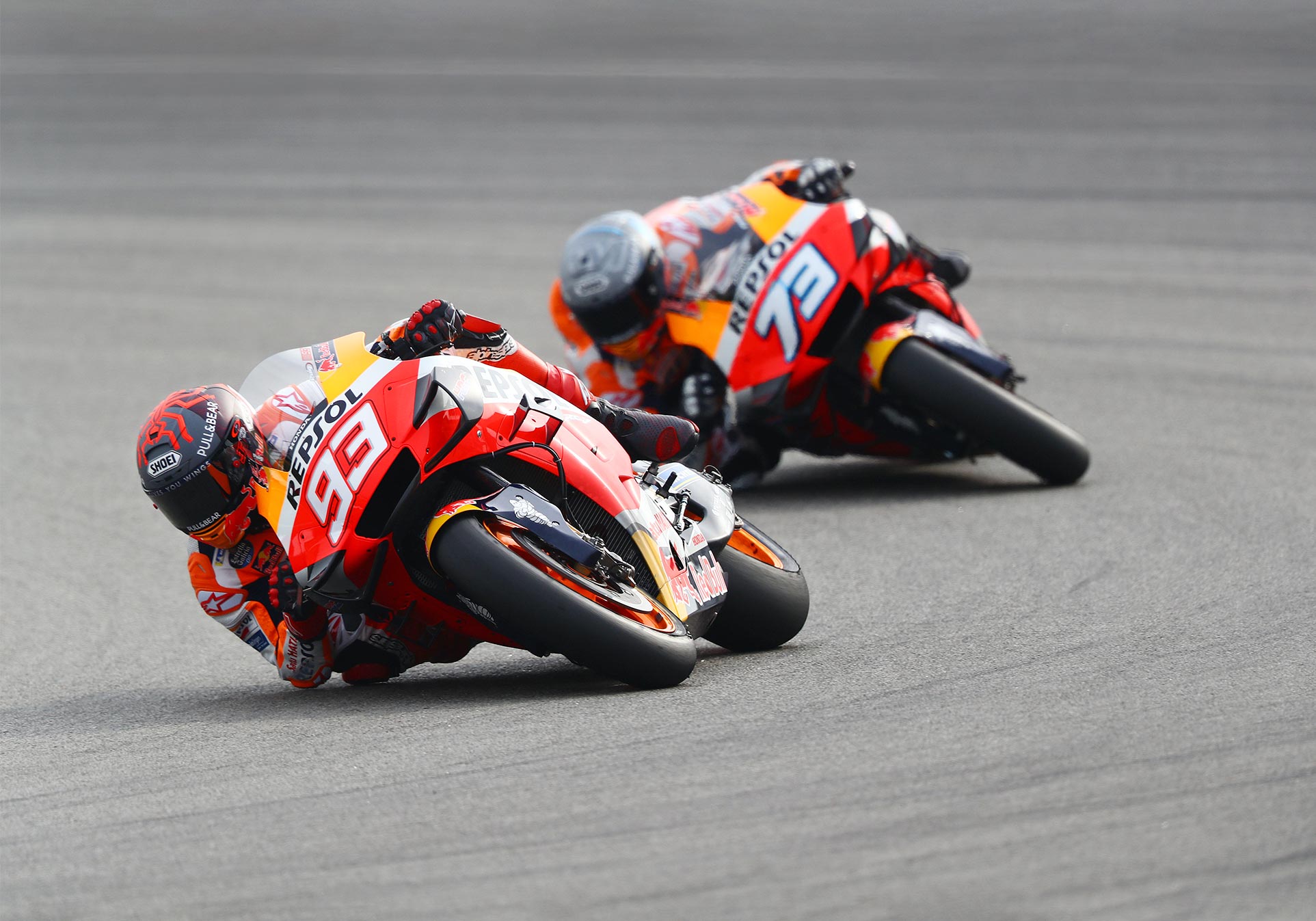 Of all the MotoGP racers and upcoming stars, who do you think will be your strongest competitor during the next few years?
"Last year, Quartararo showed a great performance in his rookie season and seemed to be the strongest competitor among the younger riders, but so far in 2020 other young riders have been in front. Indeed, Miguel Oliveira and Brad Binder have both won races this season and I was pretty impressed by how Binder rode in Brno."
Where do you see the MotoGP in a few years? Do you think it will become electric? Have you ever tried an e-bike?
"I think we will continue to have very close championships, as we are having in 2020, with a lot of close competition between the bikes, which is good for the show! I do not think I will ride an electric MotoGP bike, but maybe in the distant future the top category will be electric … who knows! I have tried some e-bikes, also off-road ones, but not a racing bike like the ones from the MotoE Championship."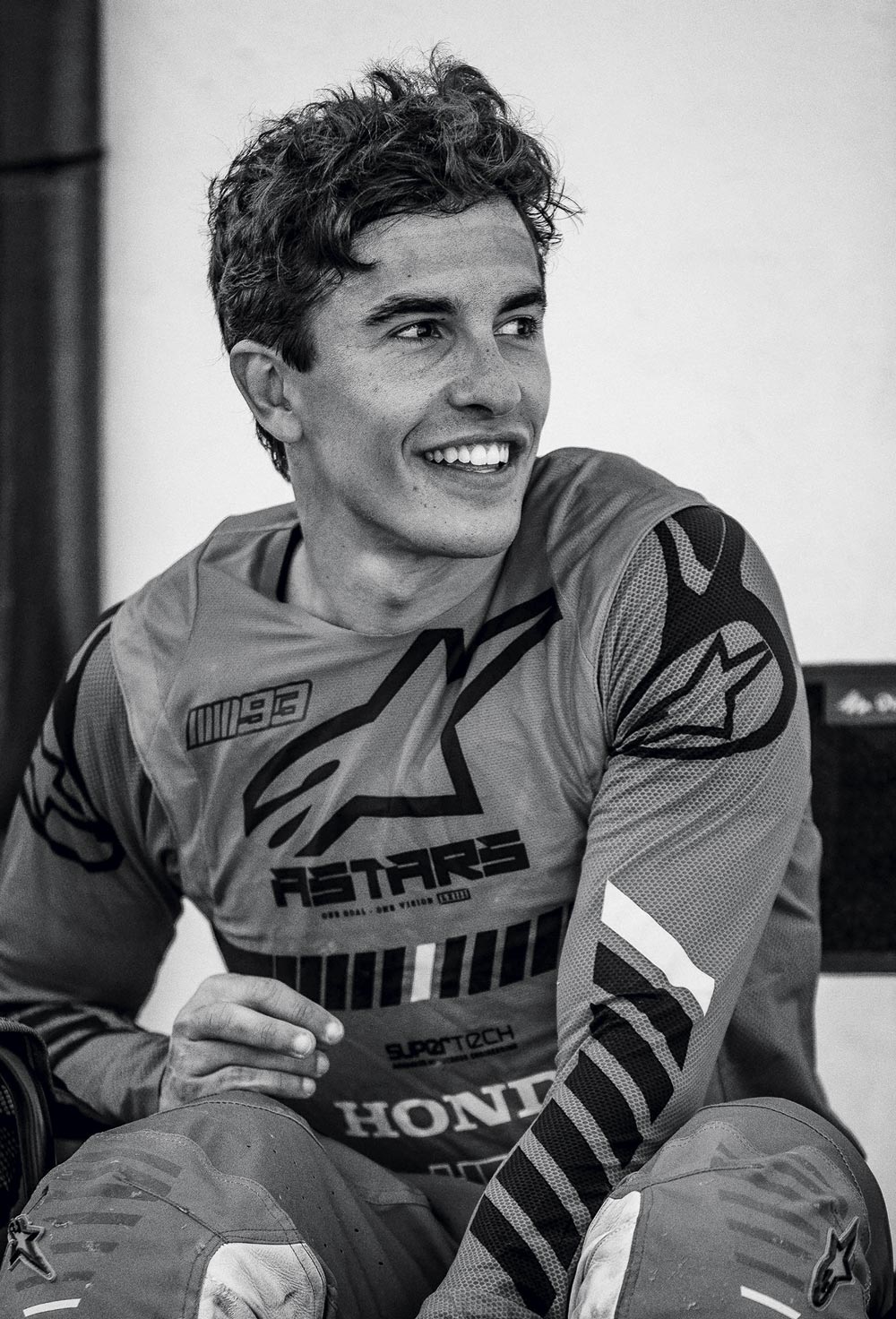 Interview 2020
Shoei & Marc Márquez
MotoGP World Champion
2013, 2014, 2016, 2017, 2018, 2019
Track certified by the fastest riders on the planet, the Shoei X-Spirit 3 is a proven race weapon.