Two more years for Shoei and Marc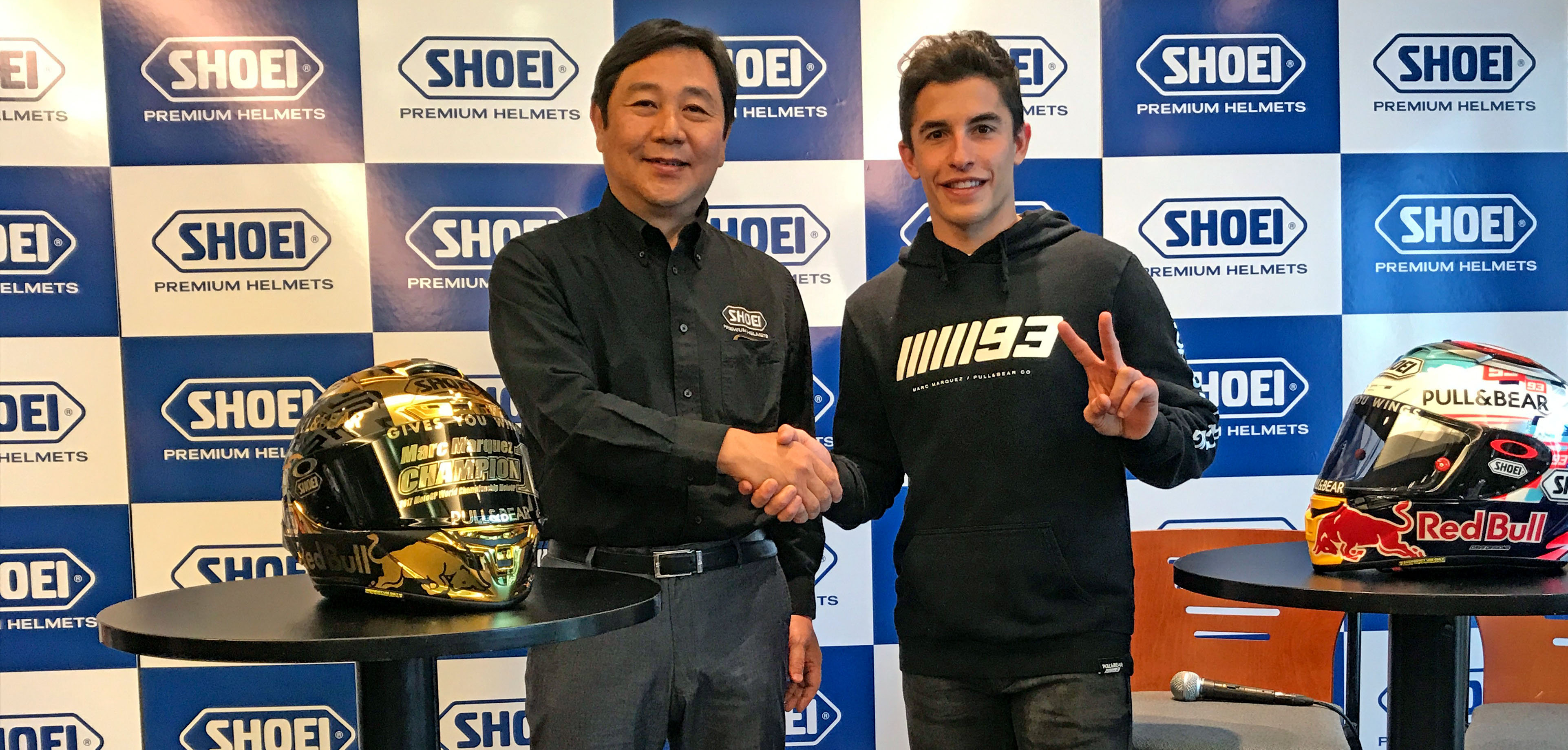 SHOEI is very much delighted to make an announcement of renewing our partnership with the reigning MotoGP champion Marc Marquez for another two years until the end of 2020. Since 2010, Marc and SHOEI are working together aiming quite successfully for the top spot in the most exciting and competitive motorcycle championship on the earth. Two more exciting years are now ahead of us and we are confident that we can achieve great results altogether.
Marc Marquez:
"With 6 titles won together, I am very happy to continue this great partnership for two more years. My only idea was to continue the great story with SHOEI since 2010. I am proud that I have been working together with the world's top helmet brand for almost 10 years now. I always trust their best quality and safety performance which enables me to concentrate on my ride during in the toughest motorcycle championship in the world.
I hope we can win more titles altogether with this excellent SHOEI helmet."
SHOEI Co. Ltd. President - Mr. Kenichiro Ishida added:
"It is our honor to announce the extension of our collaboration with Marc; it is truly fantastic! Our X-Spirit III racing model was jointly developed with Marc, who visited our lab several times. The technology and concept of design has beem aplied not only to our racing helmet, but to all of SHOEI's premium helmet models, which contributes greatly to the safety, performance and comfort for all SHOEI customers. We are proud to contribute to Marc's racing performance, and look forward to continued success together."

Check out the entire line of championship-winning SHOEI X-Spirit III helmets today and experience the edge that helps propel Marquez to victory!