Interview with Marc Márquez
Marc Márquez has revealed the crucial moments in the 2018 MotoGP World Championship season thus far that helped him seal his fifth title in six years racing motorbikes at the elite level.
Márquez won the Japanese GP at Motegi on Sunday to create enough of a gap from Italian Andrea Dovizioso and MotoGP legend Valentino Rossi to seal his fifth title at the tender age of 25.
The Spaniard has won seven world titles, if you include his 2010 125cc and 2012 Moto2 triumphs, and needs two more to match Rossi in the all-time 500cc/MotoGP standings and three to match Giacomo Agostini.
Here are a selection of answers from an exclusive Márquez interview in Japan: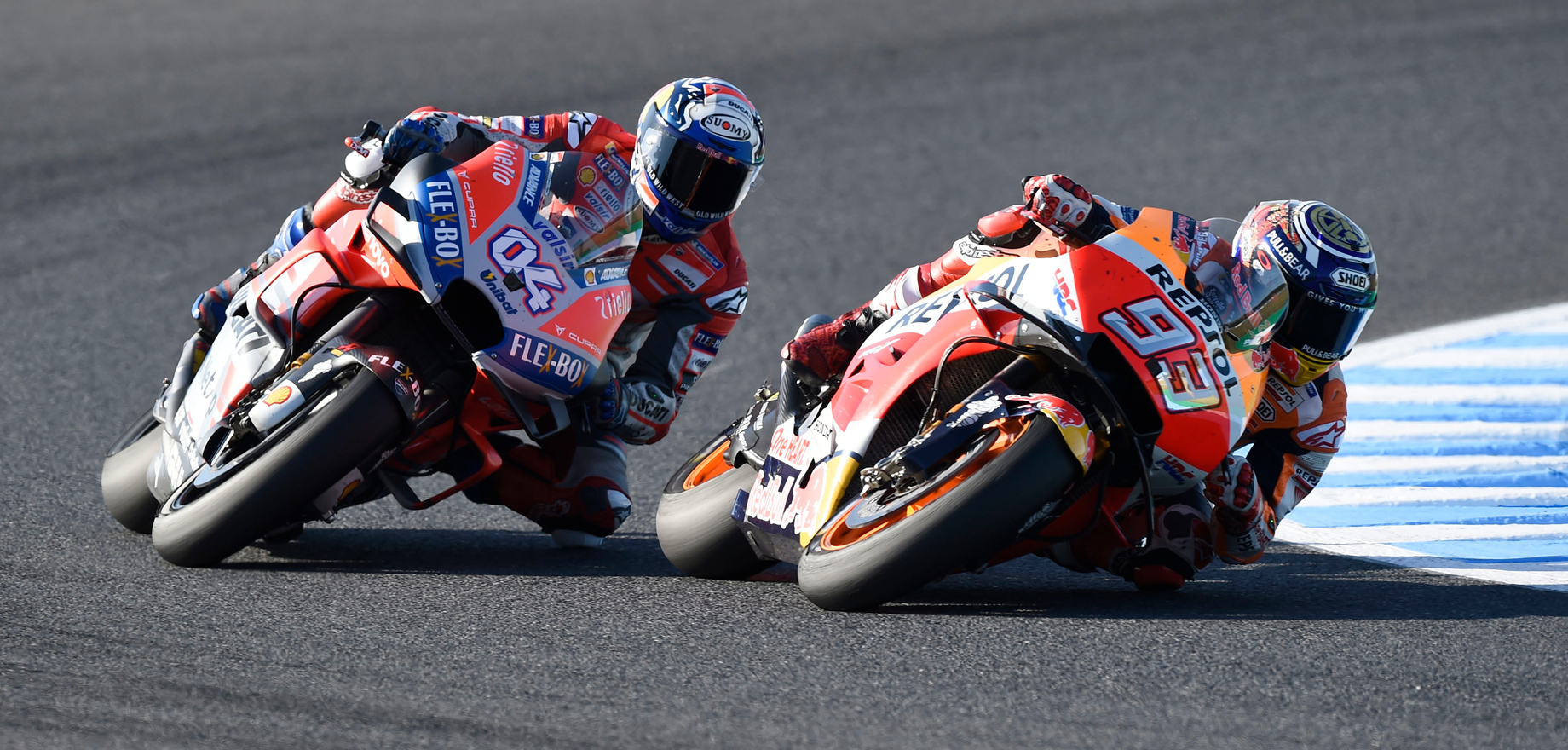 Who was the surprise rider of the season for you? Who impressed you?
Márquez : "I already expected a really strong rivalry with (Andrea) Dovizioso and he was very, very fast but, maybe, the one that surprised more in one part of the season was Jorge Lorenzo because he was very, very strong in the Mugello race. He surprised me because last year he struggled a lot
with Ducati and this year he was very fast."
What has been the defining moment of 2018 so far?
Márquez : "Aragon because, the second part of the season starting in Brno (Czech Republic GP), Ducati riders were very, very strong, very fast and winning all the races. They were catching me step by step and it was important in Aragon to stop that philosophy. That was nice because I was able to win, increase my advantage and get the confidence again."
How did 2018 compare to your 2017 title triumph?
Márquez : "2017 was harder in terms of competition. I started in a very good way this season. I got an advantage and it is easier to manage your confidence but, in the last part of the 2017 season, we were fighting with Dovizioso and it was much more stressful with so few points between us."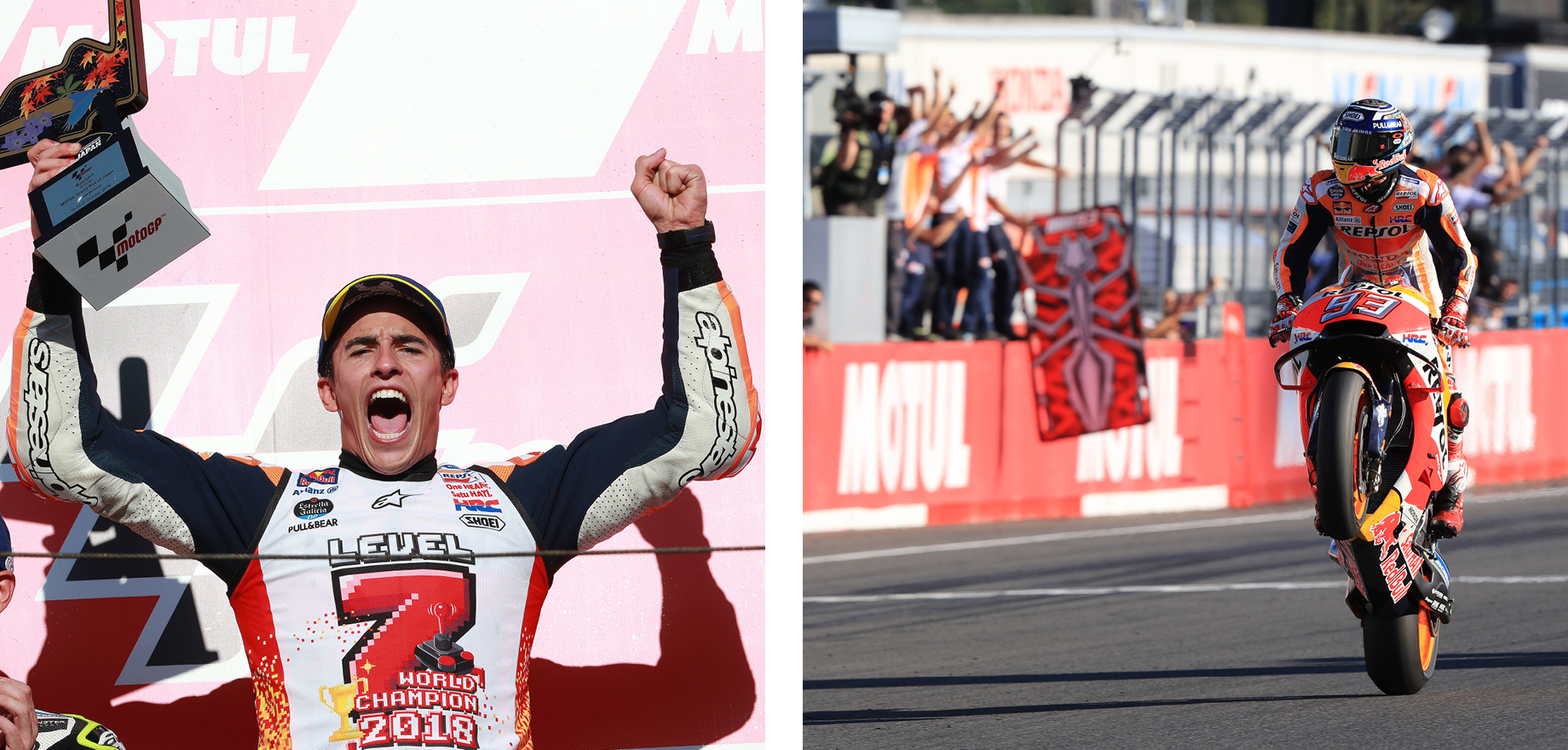 How do you handle the pressure? What's the best way to unwind?
Márquez : "I like to have the pressure because when I have it, I work in a better way. I have extra motivation and extra concentration. I like it. Of course sometimes in a home GP, or something like this, you try to forget and the best way to forget this pressure is to ride the bike. Just trust in your instincts, trust in your talent, keep on riding and try to find a flowing mood."
How do you handle always being the leader of the pack, the man everyone always wants to beat?
Márquez : "This is maybe the most difficult thing. To always be the guy that everybody wants to beat. For example, in some races I finish third or out of the points, and people say, 'Why do you finish third?' This kind of pressure is the most difficult to control because you feel the pressure from the fans and especially from the press and the journalists. I know that each weekend I need to fight for the victory because otherwise people will ask, 'What is going on?' It is a good way also to understand that we are there and we have the level."
Records are there to be broken. Are they in your mind or will you only think about them once retired?
Márquez : "Honestly speaking, I never thought about the records or I never will think about them. It comes naturally if you work in a good way. You need to enjoy the moment and then everything will arrive. Records are, of course, important but the most important are the titles. Try to fight every season for a new title."
Text und Photos: Red Bull Content Pool (Gold & Goose, Taku Nagami)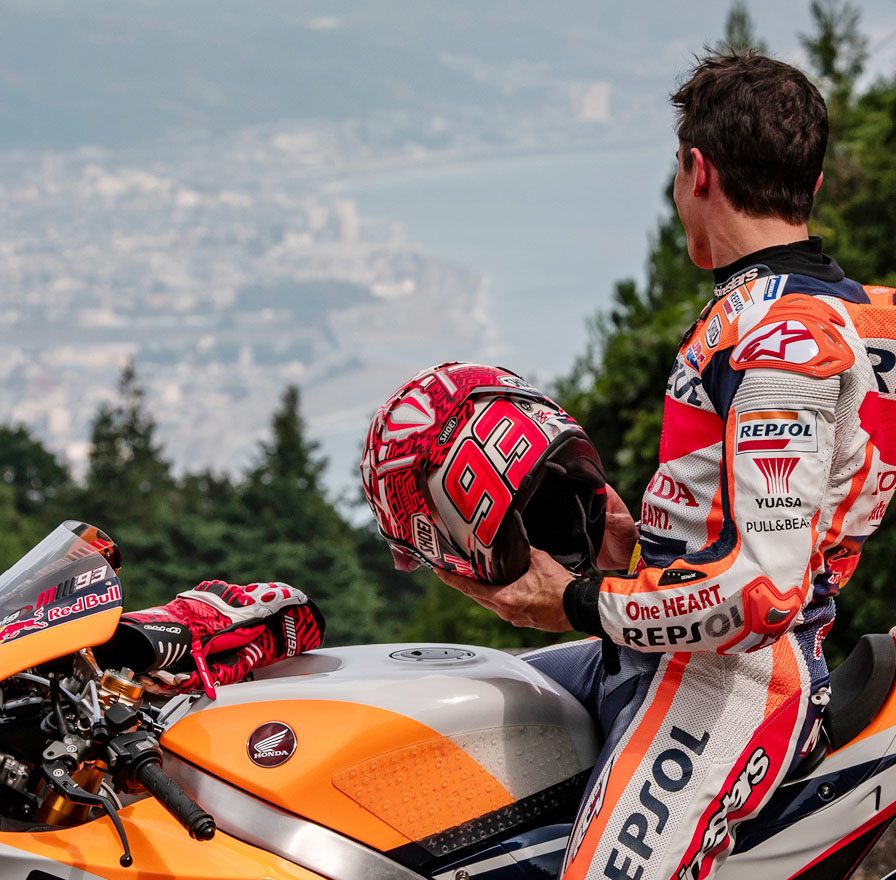 Marc Márquez fact file:
Age: 25
Nationality: Spanish
Place of birth: Cervera
2010 125cc World Champion
2012 Moto2 World Champion
MotoGP debut: 2013
MotoGP team: Repsol Honda
Third place in MotoGP debut at 2013 Qatar Grand Prix
First MotoGP title: 2013 with six wins and 334 points
Overall MotoGP titles: 5
MotoGP pole positions: 50
MotoGP victories: 43
MotoGP podiums: 76