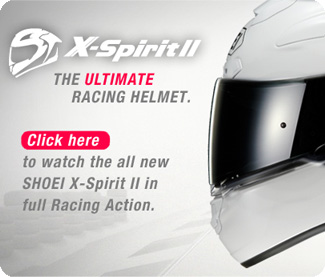 THE ULTIMATE RACING HELMET

X-Spirit II
ADRENALIN.
When the flag drops it triggers an adrenalin surge that unlocks all the rider's skills,his willingness to take risks and his ability to test his body's reserves to the limit. He is thinking fast and straight, and he can take decisions in a matter of milliseconds that make the difference between winning and losing, taking a fall or passing the finishing post. It's the ultimate thrill based on safety that has been hard-earned in thousands and thousands of training laps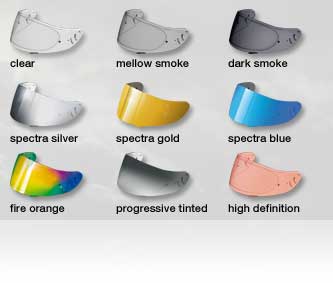 CW-1 Visors
Standart visor with sheprical shape for best optical performance. Equipped with Pinlock attachment pins to easily mount Pinlock® fog-prefenting system.
(dark smoke, specra silver, spectra blue, spectra gold, progressive tinted and fire orange are for racing only)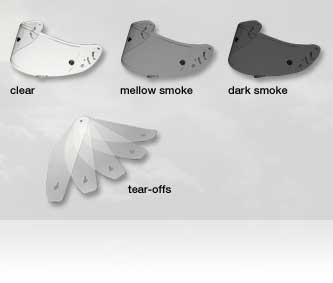 CWF-1 racing visor
Racing visor with pinlock pins and tear-off mounts. Flat shape to secure tight attachment of tear-off foils.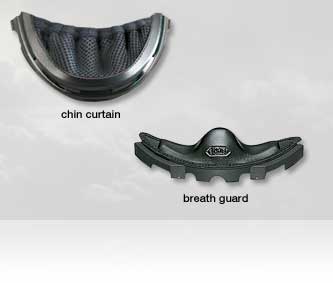 Accessories
Chincurtain D, to prevent wind entering into the helmet from below.
Breathguard F, repels breath and avoids fogging of the visor.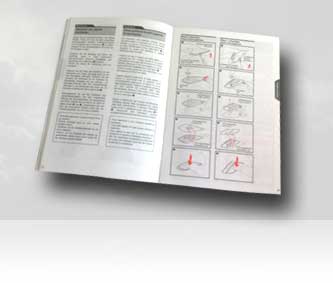 Manual
If you need the XR-1100 manual you can download it
here
.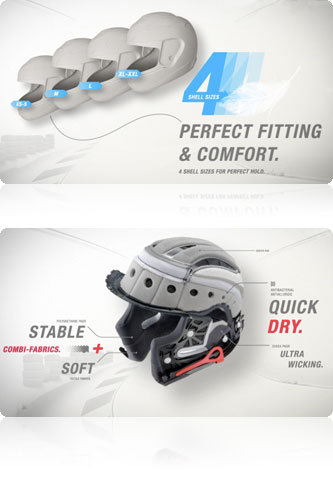 WEARING COMFORT

4 different outer shell constructions
For perfect fit and compact dimensions.
Sizes: 1) XS-S, 2) M, 3) L, 4) XL-XXL.

Low weight of only 1,450 g
(+/-50 g) for size M, to reduce neck muscle fatigue.

3D cheek pads and 3D centre pad for perfect fit.
Entirely detachable and washable inner liner
For easy cleaning.
Detachable and washable chin strap cover
For better care.

Chin Curtain
To reduce air turbulence in the helmet.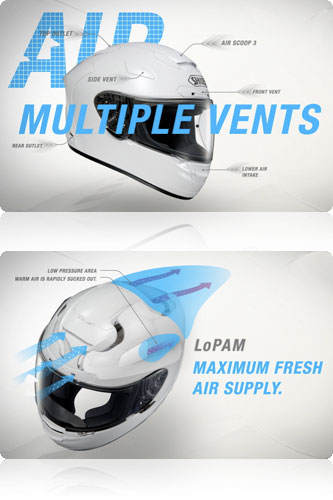 VENTILATION
Multiple venting and extraction
For optimum ventilation.

Inlet vents on the upper head area,brow and chin
For fresh air supply.

LoPAM (Low Pressure Air Management) system
for efficient air extraction

Side Vents
For the precise extraction of exhaled air.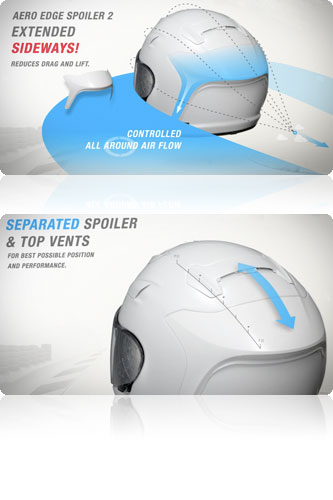 AERODYNAMICS

Shell integrated spoilers & vents
Flush surface, streamlines shape.


AERO EDGE SPOILER 2
Controlled air flow all around the helmet.

Separated spoiler & top vents
For best possible position and performance.