Warranty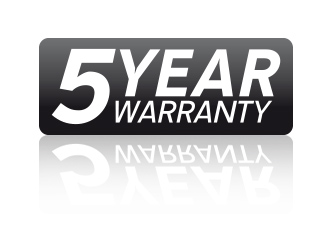 WARRANTY

SHOEI CO., LTD., the manufacturer of this SHOEI HELMET, extends to the first purchaser of this new helmet a limited warranty for a period of five (5) years from the date of purchase or seven (7) years from the date of manufacture, whichever comes first, that the Product is free from defects in material and workmanship.

Q. Who is covered under the warranty?
A. This warranty covers the original purchaser of a SHOEI helmet and is not transferable.

Q. What does the warranty cover?
A. Your SHOEI helmet, while owned by you and subjected to normal use, is warranted to be free of defects in material and workmanship for a period of five (5) years from the date of your purchase and seven (7) years from date of manufacture (found on the inside of the helmet).

Q. What is NOT covered?
A. This warranty does not apply to any helmet that has been subject to any accident, misuse, abuse (intentional or otherwise), negligence, tampering, modifications or improper maintenance. In addition, fluorescent paints used in certain models of SHOEI helmets are not covered by this Warranty and may fade or degrade with the passage of time and the exposure of the helmet to the environmental elements. THERE ARE NO WARRANTIES THAT EXTEND BEYOND THE LIMITED WARRANTY EXPRESSLY SET FORTH IN THIS MANUAL, AND ANY IMPLIED WARRANTY, INCLUDING THE IMPLIED WARRANTIES OF MERCHANTABILITY AND FITNESS FOR A PARTICULAR PURPOSE, ARE HEREBY EXPRESSLY DISCLAIMED. NO DEALER HAS THE RIGHT TO MODIFY THE TERMS AND DISCLAIMERS SET FORTH HEREIN.

Q. What protection do I receive from the Warranty?
A. If, within the warranty period, the helmet that you purchased is not in keeping with the limited warranty extended to the original purchaser and described in this manual, SHOEI shall, at its option, repair or replace the product or refund your purchase price. NO PAYMENT WILL BE MADE FOR ANY DAMAGES, INCLUDING WITHOUT LIMITATION ANY INDIRECT, INCIDENTAL OR CONSEQUENTIAL DAMAGES OF ANY KIND OR NATURE.

Q. How do I request Warranty replacement?
A. To obtain warranty replacement, bring the helmet, along with your sales slip or other proof of purchase (and date of purchase), to the Dealer from which you purchased your SHOEI helmet. Please include a brief, written description of the problem experienced with the product, along with the model #, size and production date (found on the inside of your helmet). Please be sure to include your name, full address and daytime phone number. If SHOEI determines that the helmet has a defect in either material or workmanship, and the helmet is within the warranty period, replacement or reimbursement will be provided at the Selling Dealer.